Michael Blaker
Game Industry News is running the best blog posts from people writing about the game industry. Articles here may originally appear on Michael's blog,
Windborne's Story Eatery
.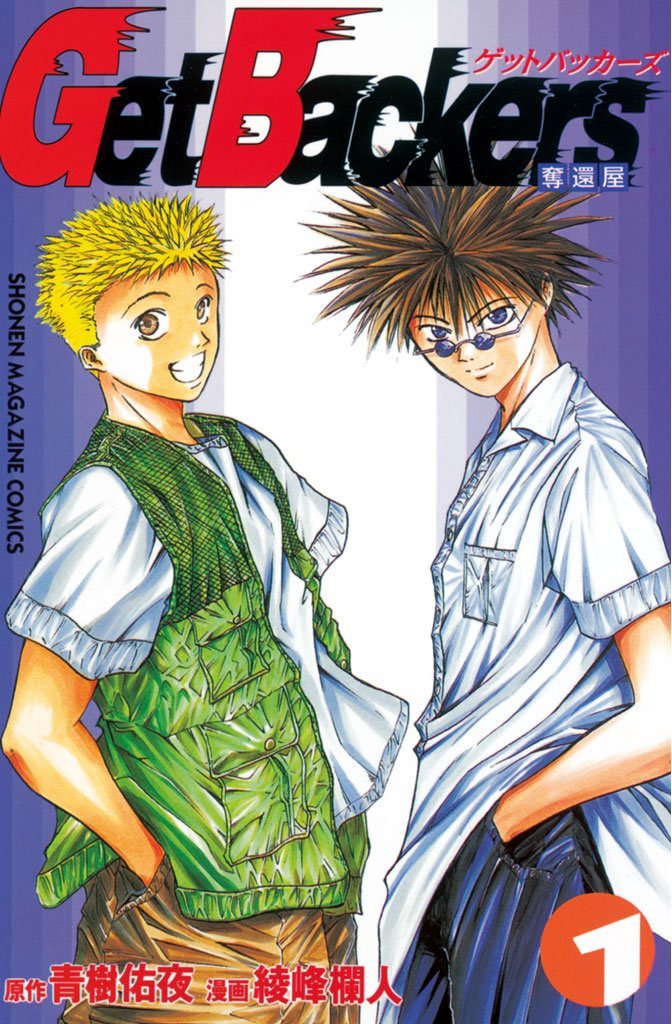 This week for Manga Monday I'm covering a favorite series of mine. It's Getbackers by Yuya Aoki!
Plot Synopsis: The series tells the story of Ginji Amano and Ban Mido, a pair of super powered individuals known as the "GetBackers". The duo operates a freelance repossession service out of one of the seedier areas of Shinjuku, Tokyo. For a fee, they will recover any lost or stolen item for a client with "an almost 100% success rate". The GetBackers' job often leads them into bizarre and dangerous situations in order to "get back what shouldn't be gone". Their targets range from lost video games to misplaced components of an atomic bomb. The plot mostly revolves around their adventures, often complicated by the pair's convoluted, individual pasts and a mysterious place known as the Infinity Fortress.
Plot: It starts off as a fun adventure and quickly becomes pretty serious. It's a lot of fun to read though! I enjoyed this series quite a bit when I read it years ago. I'm getting an itch to read it again actually.
Characters: Gin and Ban are amazing leads, with great characters and a depth rarely seen in Shonen series. That's not a bad thing as it set this series apart for me, making it a personal favorite of mine. The rest of the cast is just as deep and also quite fun. I particularly like the staff at the diner.
Art: It's an older style, but it's still quite good.
Overall: This is a must read, it's a fun adventure from start to finish.
For those who like: Great Plot, Excellent Cast of Characters, Fantastic Artwork, Action, Urban Fantasy
Not for those who don't like: Any of the above