Michael Blaker
Game Industry News is running the best blog posts from people writing about the game industry. Articles here may originally appear on Michael's blog,
Windborne's Story Eatery
.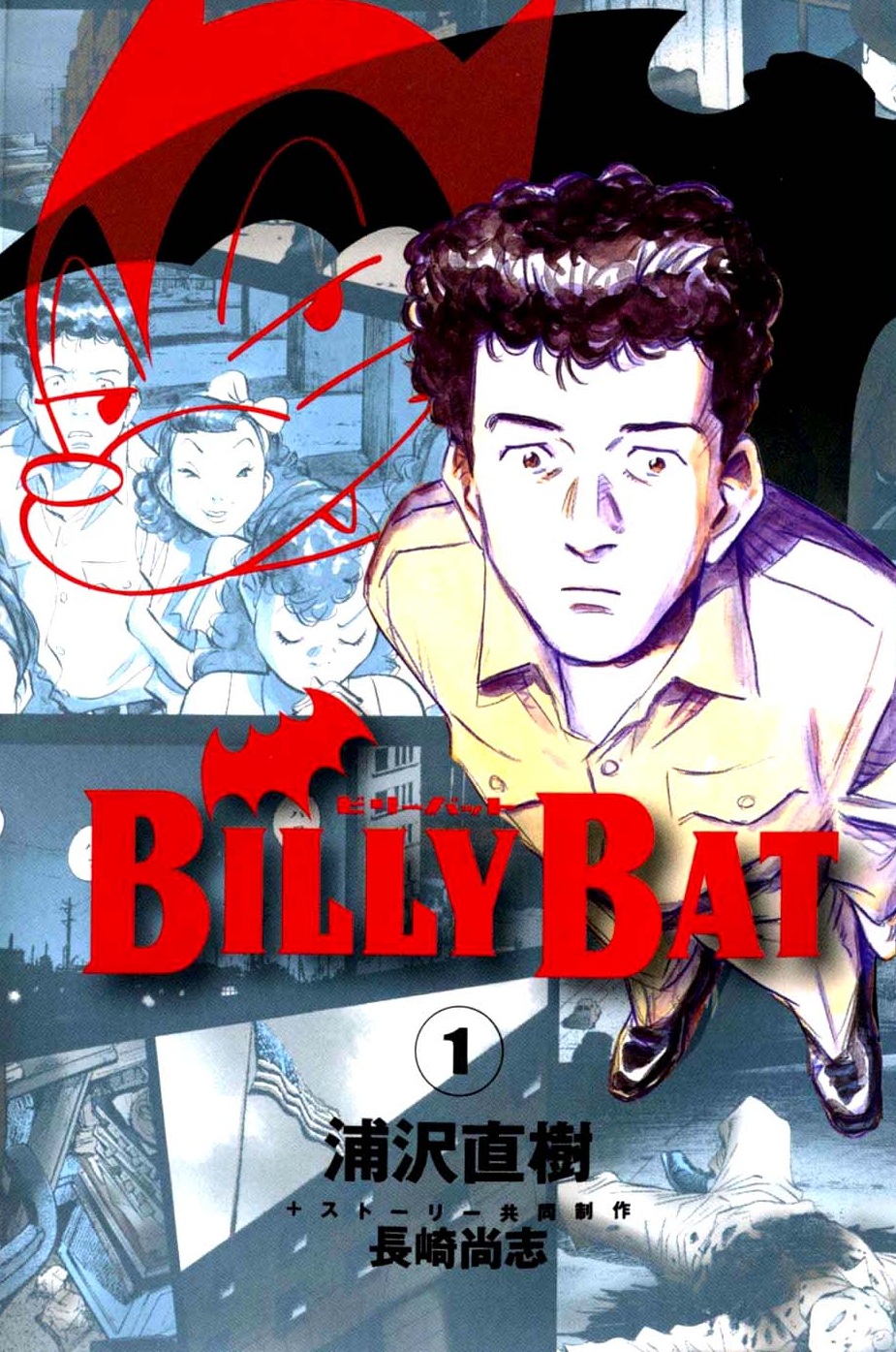 This week for Manga Monday I've got a Quick Review of a series that I've heard only good things about. It's Billy Bat by Naoki Urasawa!
Plot Synopsis: The story begins in 1949 and follows Japanese-American comic book artist Kevin Yamagata as he draws the popular detective series "Billy Bat". However his world is turned upside down one day when a pair of police officers barge into his workplace as part of an investigation….
Plot: I'm not going to spoil anything, other than to mention the fact that I read the first two chapters instead of the usual one. Mainly because what happens in Chapter One isn't very clear.  These first two chapters are an amazing hook, and while I really wish I could be covering the entire series right now, I don't have the time to read the series. It required me to go back and forth between pages to understand sometimes what was going on, and even then I was still confused after getting a few more chapters in. As is common with any of Urasawa's works you often don't know anything about what is going at all, and you end up as confused as the characters or worse. I do have to admit that I will be reading the entirety of the series eventually, I think the final few chapters are being published in the very near future if it's not already been done.
Characters: Kevin is a great main character and even though we may be as clueless as to what the heck is going on as much as he is, I still enjoy him. The rest of the cast of these first two chapters are good, but I have the feeling we won't be seeing many of them often, with the exception of Billy perhaps. Billy by the way is a great character.
Art: As is standard with any Urasawa work, the artwork is fantastic.
Overall: A definite must read, although even I will need to take my time with it.
For those who like: Mysteries, Action, Adventure?, Drama, Psychological Thrillers, Excellent Plot, Fantastic Cast of Characters, Amazing Artwork.
Not for those who don't like: Any of the above.