Michael Blaker
Game Industry News is running the best blog posts from people writing about the game industry. Articles here may originally appear on Michael's blog,
Windborne's Story Eatery
.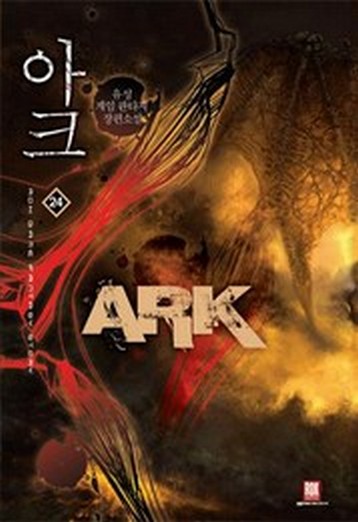 This week for Light Novel Thursday I'm covering another Korean Light Novel, that is quite similar to a previous one I've covered. It's Ark by Yoo Seong! [Side note: I really couldn't find a decent header image so I apologize for taking a still from Raider's of the Lost Ark.]
Plot Synopsis:
Kim Hyun Woo lived the life of the wealthy thanks to his parents. But one day, he received a phone call informing him of a traffic accident which involved his parents. His father had died and his mother was hospitalized in critical condition. The normal life he once knew, collapsed…
They sold their house, cancel various insurance plans, and moved to a one room apartment. And after a few years, Hyun Woo spends four to six hours tending to his mother and worked to pay for her medical bills.
One day, one of his Instructors recommended him for position in a company called Global Exos, who made an announcement of making history with the newest technological invention. This story follows the main protagonist on his journey to adapt to a new development of a virtual reality game.
Plot: The plot is quite similar to Legendary Moonlight Sculptor, though the main characters play quite differently. I'd rather play the way Ark does to be honest, because I'm all for sneaking around and stabbing people from behind. That said he and Weed are very vindictive, a thing I find hilarious to read. They also both get screwed over by different people. This series has already been completed, although I've only read the first two volumes of the twenty four volumes, and there is already a sequel series.
Characters: Ark doesn't interact with people as much as Weed does, he's pretty much a lone wolf type of player. He's quite similar to Kirito from SAO in the Aincrad arc in that way, although their playstyles are quite different. Like I said above, I'd play the game like he does because I'm pretty much a solo player except in co-operative PvE modes. The rest of the cast, as small as it is so far, is pretty great.Overall: If you enjoyed Legendary Moonlight Sculptor or any of the other Fantasy/VRMMO light novels I've covered so far you need to give this a shot.
For those who like: Legendary Moonlight Sculptor, VRMMO stories, Video Games, Vindictive protagonists.
Not for those who don't like: Any of the above.