Michael Blaker
Game Industry News is running the best blog posts from people writing about the game industry. Articles here may originally appear on Michael's blog,
Windborne's Story Eatery
.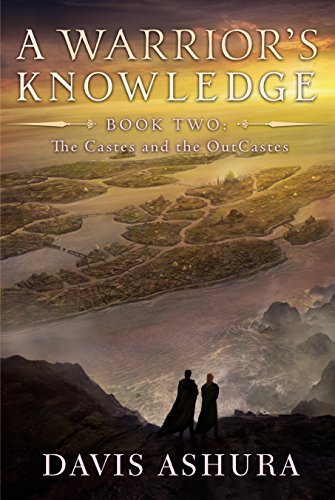 This week for Bookish Wednesday I'm covering the sequel to A Warrior's Path! It's A Warrior's Knowledge by Davis Ashura!
Plot Synopsis: "The redemption of the fallen man is neither easy nor quick. It is fraught with hardship and loss, and those who seek to aid someone traveling this twisted path might do best to journey ahead and light the way." (The Word and the Deed).
Rukh Shektan has lost everything: his home, his standing, and his future. He must journey with Jessira to reach her mountain home, the OutCaste city of Stronghold, before winter's icy snow and winds bar all passages.
Plot: The plot of this book is pretty great and while there is some parts of the story that make me want to tear my hair out of disgust due to certain characters, that is very much intended by the author. I take that as a mark of a good story. I won't spoil the book but it was very much a book I didn't want to put down.
Characters: We get to meet more characters in this entry of the series, like Soon and Sine. Of all of them I have to admit that Sine, and Soon are probably my two favorites, Soon because of who he is and Sine because I love a snarky female character who takes no crap from anyone.
Overall: An excellent sequel that sets up the end of a series that's turned out to be amazing. Definite must read for Fantasy lovers!
For those who like: Fantasy, Drama, Political Intrigue, Action, Adventure, Romance, Great Plot, Excellent Characters.
Not for those who don't like: Any of the above.