Michael Blaker
Game Industry News is running the best blog posts from people writing about the game industry. Articles here may originally appear on Michael's blog,
Windborne's Story Eatery
.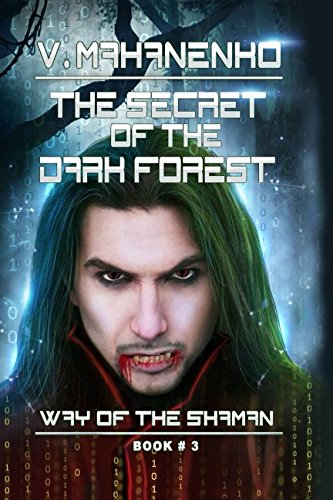 Hey all, I'm back with the third entry to the Way of the Shaman series for this week's Bookish Wednesday. It's The Secret of the Dark Forest by Vasily Mahanenko!
Plot Synopsis: The Virtual World of Barliona is a place of rest and entertainment – but not for everyone. It has become a survival arena for Daniel Mahan after he was sentenced to 8 years in its virtual jail. Mahan has been through it all: the back-breaking work in the mines, betrayal by other prisoners, and finally, the retrial which has released him into Barliona's common world. What more could one want? Mahan could have kept a low profile and enjoy relative freedom while serving the rest of his time. But being a Shaman, he can't help himself…
Plot: The plot of this entry is pretty good, and while there were a few annoying parts I didn't mind it all that much. That being said if you weren't a fan of the previous books this won't change your mind on the series.
Characters: We get introduced to a few new characters, but really the stars of the show aside from Mahan are Anastaria and Plinto, both of whom were pretty awesome. The newcomers were good, but the character we had already met are better. That being said if I had to choose a newcomer as my favorite it would be Barsa.
Overall: If you enjoyed the previous two books, The Secret of the Dark Forest will be just as enjoyable for you. Otherwise you'll probably not enjoy it all that much.