Michael Blaker
Game Industry News is running the best blog posts from people writing about the game industry. Articles here may originally appear on Michael's blog,
Windborne's Story Eatery
.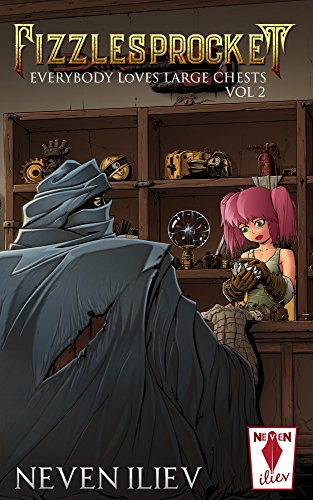 Hey all I'm back with the second entry in Boxxy's adventures. It's Fizzlesprocket by Neven Illiev!
Plot: The plot is just as ridiculous as the first book, and it deals with the fallout, literally, that occurred at the end of the last book. It's a fun ride and if you enjoyed the first book you'll love the second.
Characters: We get introduced to a couple new characters, Fizzy being the eponymous one and the standout. It's rather hilarious what she does in response to Boxxy's inane antics. The rest of the cast is just as good, with Snack and Arms still being some of my favorite characters.
Overall: A great sequel that continues the zany and crazy antics of everyone's favorite Mimic.