Michael Blaker
Game Industry News is running the best blog posts from people writing about the game industry. Articles here may originally appear on Michael's blog,
Windborne's Story Eatery
.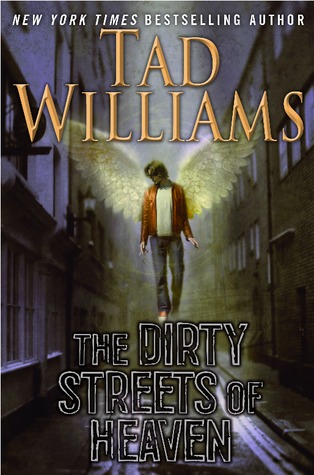 This week for Bookish Wednesday I'm covering a new series I was recommended to read a few weeks back. It's The Dirty Streets of Heaven, Book 01 of the Bobby Dollar Series, by Tad Williams!
Plot Synopsis: Bobby Dollar is an angel—a real one. He knows a lot about sin, and not just in his professional capacity as an advocate for souls caught between Heaven and Hell. Bobby's wrestling with a few deadly sins of his own—pride, anger, even lust. But his problems aren't all his fault. Bobby can't entirely trust his heavenly superiors, and he's not too sure about any of his fellow earthbound angels either, especially the new kid that Heaven has dropped into their midst, a trainee angel who asks too many questions.
Plot: The plot is pretty good, and while I did enjoy the book, I'm probably going to save the later entries in the series for a time when I'm really bored. It's an okay series, but it's not as good as other Urban Fantasy I've read. Plus I'm already pretty backed up for books to listen to and read. This all being said the book starts off with a bang, almost literally, and it stays pretty intense for most of the book. There are less intense portions, but for the most part it felt like one giant action sequence after another.
Characters: Bobby is a pretty decent main character, but I'm just really not a fan of him. I can't even say why, as I tend to normally enjoy snarky and mouthy characters, but Bobby just doesn't do it for me. Sam on the other hand is pretty great, if only because he's so damn cynical. The rest of the cast is pretty good, although Foxy is just plain odd.
Overall: A decent enough Urban Fantasy, but it's just not as gripping as other Urban Fantasy series have been for me.
For those who like: Urban Fantasy, Intense Action, Drama, Romance, Funny Cast of Characters, Good Plot.
Not for those who don't like: Any of the above.