Michael Blaker
Game Industry News is running the best blog posts from people writing about the game industry. Articles here may originally appear on Michael's blog,
Windborne's Story Eatery
.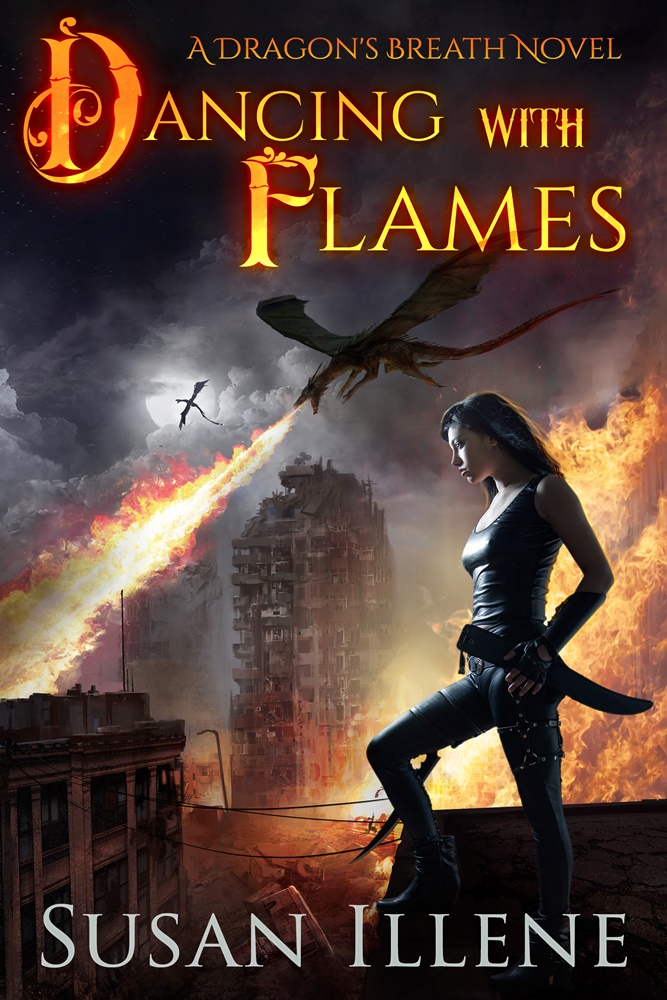 This week for Bookish Wednesday I'm covering the sequel to Stalked by Flames! It's Dancing with Flames by Susan Illene!
Plot Synopsis: Dragons are on the warpath. Two heroes will risk everything to protect the ones they love. Bailey Monzac slays dragons. Between her imperviousness to their flames and the training she received from the shape-shifter Aidan, Bailey can finally hold her own. When her ally is called away for clan business, the slayer must go solo to investigate a horrifying case of children being abducted by dragons. And the only way she can find them is by killing a whole lot of the fire-breathing beasts. Aidan's father is dying. The pendragon will appoint a successor through a brutal competition, and Aidan may be the only one willing to play by the rules. Escaping with his life could be his toughest challenge yet.
Plot: After having become a full Dragon Slayer at the end of the first book, Bailey is now a full fledged badass, and she now knows that. This entry is pretty great as it expands on Aidan's life with his clan, while we see Bailey deal with her own problems as a growing Dragon Slayer. I was thoroughly hooked to the series by the end of this book, so that should tell you something.
Characters: We get to meet a few new characters, but Phoebe is probably my favorite side character in this entry. She definitely has much more of a presence in this book than in the first. That all being said I found Aidan and Bailey to be my favorites overall.
Overall: An excellent sequel, this series has quickly risen to the upper reaches of my watch lists. For any Urban Fantasy fans, you'll love this series.
For those who like: Urban Fantasy, Post-Apocalyptic, Action, Drama, Romance, Excellent Plot, Fantastic Cast of Characters.
Not for those who don't like: Any of the above.