Michael Blaker
Game Industry News is running the best blog posts from people writing about the game industry. Articles here may originally appear on Michael's blog,
Windborne's Story Eatery
.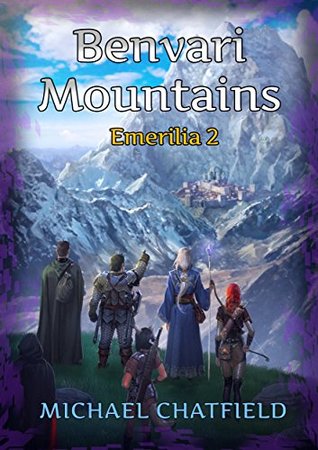 This week for Bookish Wednesday I'm covering the second entry in Dave's adventures. It's Benvari Mountains, Book 02 of the Emerilia series, by Michael Chatfield!
Plot Synopsis: As the fight for Boran-al's Citadel draws to a close Dave's learned one important lesson. To protect what he cares for, he's going to have to become stronger. He can't just sit back in Cliff-Hill and take things easy. Emerilia is filled with danger as well as possibilities. It's time Dave became a Master Smith…
Plot: This entry is a quite a bit shorter then the first novel, which is a pity as I felt that there really weren't enough action portions to this entry. It's not a bad entry, I enjoyed it quite a bit, but I felt like it could definitely have had a bit more action packed scenes. Will this change how I see the series? I can't say quite yet, if later entries follow this downward trend, then I will definitely be demoting my evaluation of the series as a whole. Being able to land your ending counts for a large portion of my own hectic and jumbled ranking system. Mass Effect 3 completely ruined the series for me, even if everything up to the last 5 minutes was amazing, those last 5 minutes destroyed the entire experience.
Characters: We got introduced to a few new faces, including Jessel and Anna. Of the newcomers Anna is probably my favorite and not just because she's a bad ass Beastkin. Malsor and Induca are still some of my favorite characters as well as Dave and Dia so them showing up again in this entry were very welcome. The rest of the cast is still interesting.
Overall: An okay sequel, but lacking in the action department.