Michael Blaker
Game Industry News is running the best blog posts from people writing about the game industry. Articles here may originally appear on Michael's blog,
Windborne's Story Eatery
.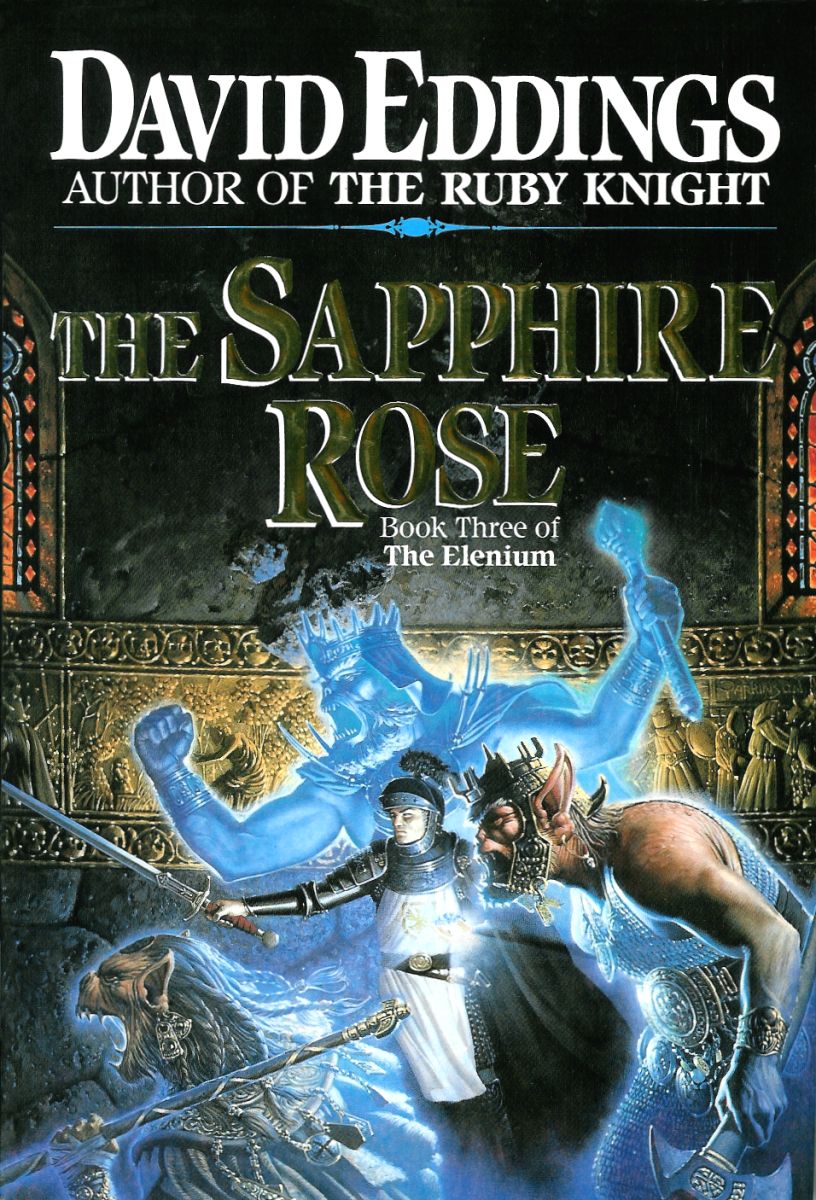 This week for Book Series Wednesday I'm covering the final book in the Elenium series. It's The Sapphire Rose by David Eddings!
Plot Synopsis: Sparhawk now has possession of the Bhelliom, the titular Sapphire Rose, after defeating Ghwerig the troll and receiving it from the hands of Flute, who is now revealed to have been the Child Goddess Aphrael.
Plot: The plot is quite good and does things I never really expected the author to do, which is quite nice. The twist at the very end is also quite good.
Characters: My favorite three of Talen, Kurik, and Ulath are still three of my favorites, but Sparhawk and Ehlana are tied with them for being snarky. Heck even the rather stiff Bevier has his badass snark moments as well in this book and I particularly enjoyed a particular scene with him.
Overeall: This is a very worthy ending to the very excellent series The Elenium. It isn't the end of the story for Sparhawk and his friends though and I'll be continuing with the sequel series The Tamuli soon.