Michael Blaker
Game Industry News is running the best blog posts from people writing about the game industry. Articles here may originally appear on Michael's blog,
Windborne's Story Eatery
.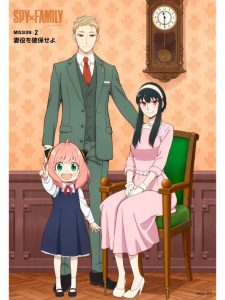 Hey all, I'm back with another Spring 2022 series for this week's Anime Sunday. It's my "Spy x Family" Episode 01 Impressions!
Plot: This is a rather heartwarming series, and while it definitely has its action moments, they are more to add spice to the main filling of the fluffy comedy. This first episode details our introduction to Loid, a super spy, and his family who aren't exactly what they seem on the surface. Loid's wife is named Yor, and they have a telepathic daughter named Anya. Frankly, I loved this first episode, and I won't go into it more than that so I won't spoil all the surprises.
Characters: Yor and Loid are our two leads in this episode, and they are a great couple of characters. This is really one of the more standout Anime series I can remember in years alongside Burning Kabbadi. I don't want to spoil more of the episode, so I'll just say that the characters don't come across as forced.
Art: The art is great, but that isn't too surprising given Cloverworks and Wit worked together to produce this Shonen Jump adaptation.
Music: The music fits the spy movie theme of the series perfectly, not much more needs to be said.
Overall: This episode is an excellent introduction to one of my favorite Anime series in years. Definitely a must watch.
For those who like: Comedy, Action, Spies, Fantastic Plots, Excellent Cast of Characters and Awesome Artwork.
Not for those who don't like: Any of the above.