Michael Blaker
Game Industry News is running the best blog posts from people writing about the game industry. Articles here may originally appear on Michael's blog,
Windborne's Story Eatery
.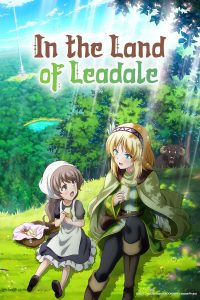 Hey all I'm back for this week's Anime Sunday with a look at the upcoming season. It's my Most Anticipated Winter 2022 Anime!
Pupil of the Wise Man: So I was expecting this to air last season, as you might have noticed in my post a few months back, but it turns out I missed the announcement of it being set to air this season instead. This is a delightfully fun Isekai/LitRPG series that has a gender-bent main character because he wanted to make the "Cutest" avatar ever with a RMT item he had on a whim.
In the Land of Leadale:  Another Light Novel Adaptation, I read the original work and found it interesting, so I'm interested in seeing how they do with the Adaptation. We shall see, but if it's anything at all close to the original medium's quality this should be a very good Anime.
Honorable Mentions:
Tokyo 24th Ward: This is an original Sci-Fi series that sounds interesting, but we'll have to see if it's worth watching past the first episode. It revolves around a trio of teens who live in the man-made 24th Ward of Tokyo who all simultaneously receive a call from a friend who they thought was dead asking for them to decide the future.
Eternity's 831: Another original series, it revolves around a young man with the power to stop time, who runs into a girl who also shares the same power being coerced into crime. It sounds interesting, so I'm interested to see if it turns out to be worth watching as well.