Michael Blaker
Game Industry News is running the best blog posts from people writing about the game industry. Articles here may originally appear on Michael's blog,
Windborne's Story Eatery
.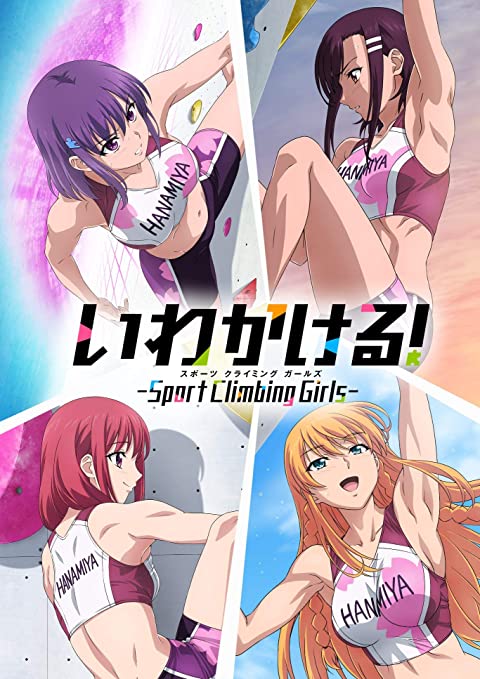 Hey all I'm back with with another Fall 2020 series for this week's Anime Sunday. It's my Iwa-kakeru Episode 01 Impressions!
Plot: The plot is a pretty typical for a Sports Anime's first episode, with the main character (Konomi in Iwa-Kakeru) being offered a chance to join a team/club after a test of her skills. Honestly I've seen this way too much to be too interested, though the subject matter of Rock Climbing was enough of a draw for me to give it a chance.
Characters: Konomi is our main character and she's pretty bland, the fact that she was really good at puzzle games on her phone equating to her being able to plot out a course to climb being the only thing of note to her character. The rest of the cast is little better with Jun being the way too serious rival/teammate character that seems prevalent in every Sports Anime.
Art: The art is okay, though the rather obvious use of CG in some parts leaves much to be desired, I'm giving it a pass because of COVID and how much it's screwed up everything, including production of Anime.
Music: The music is okay, but nothing noteworthy and rather forgettable for me.
Overall: An okay Sports Anime, but it's nothing really new or enticing so I'm giving this one a pass personally. If watching an Anime about Rock Climbing is something you want, than Iwa-Kakeru is the Anime for you.
For those who like: Sports Anime, Rock Climbing, Okay Plot and Cast of Characters.
Not for those who don't like: Any of the above.