Michael Blaker
Game Industry News is running the best blog posts from people writing about the game industry. Articles here may originally appear on Michael's blog,
Windborne's Story Eatery
.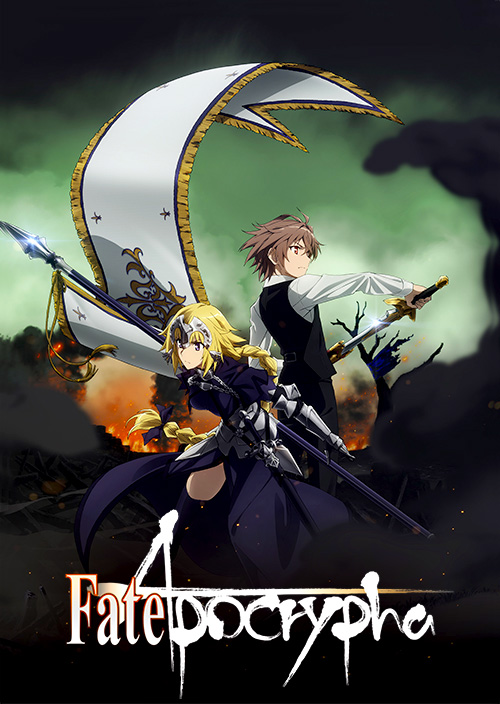 This week for Anime Sunday I'm covering another Summer 2017 series. It's my Fate/Apocrypha Episode 01 Impressions!
Plot Synopsis: The story is set in a parallel world to original Fate/stay night and the Greater Grail was removed from Fuyuki City to Romania after the war. Thus the events of Fate/stay night and Fate/Zero never happened. It focuses on the conflict between the two opposing factions, Red and Black, each summoning seven Servants and the Grail itself summoning a special Ruler-class servant as a mediator of the Holy Grail War. The Red faction members are mages sent by the Clock Tower Mage's Association, while the Black faction members are part of a Romanian group of magi called Yggdmillennia.
Plot: While this episode starts in medias res with a huge battle going on between both the Black and Red factions, it quickly goes back to the beginning where a man named Sisigou Kairi is asked to come to the Clock Tower in London for a job. Apocrypha obviously a fairly dark series just by watching the first minute and half of the show where countless deaths occur, so if you are hoping for a lighter and more happy Fate series go look else where. Not that there are really any light Fate series, except maybe that weird Mahjong Manga.
Characters: I really enjoy the Fate series because for the most part there aren't really any clear-cut villains or evil people. Everyone is taking part for mostly selfish reasons and their actions aren't necessarily wrong. So this first episode which introduces us to a good portion of the cast is quite interesting. Especially all the servants. I won't say who my favorite character was, because I honestly can't pick one. There are too many excellent characters.
Art: The art isn't as high quality as something produced by ufotable, by A-1 Pictures didn't do a terrible job like Studio Deen did with the original Stay Night Anime adaptation. That said if you were expecting the amazing action sequences and excellent quality seen in the Unlimited Blade Works adaptation you will be disappointed.
Music: The music was amazing, as is usually the case with any Fate series. The opening and ending themes weren't as amazing as some other ones from past works, but it wasn't bad at all.
Overall: If you love the Fate series, or hell just love Mythology and History, you'll absolutely love this newest adaptation in the Fate series.
For those who like: The Fate series, Action, Drama, Battles, Mythology, History, Excellent Plot, Fantastic Cast of Characters, Good Art, Great Musical Score.
Not for those who don't like: Any of the above.