Michael Blaker
Game Industry News is running the best blog posts from people writing about the game industry. Articles here may originally appear on Michael's blog,
Windborne's Story Eatery
.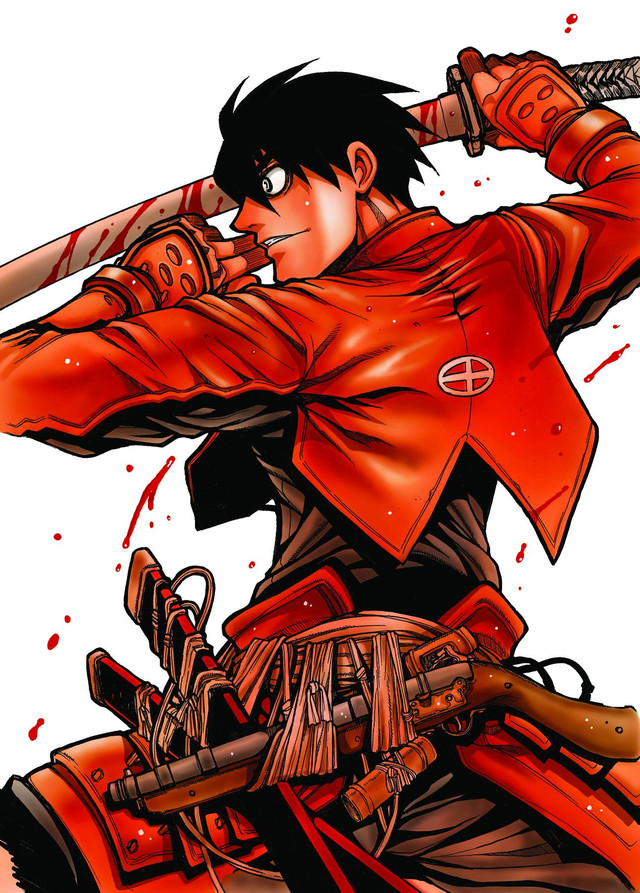 This week for Anime Sunday I'm starting in on the latest season of Anime's newcomers! It's my Drifters Episode 01 Impressions!
Plot Synopsis: Shimazu Toyohisa, while involved at the Battle of Sekigahara, manages to mortally wound Ii Naomasa, but is critically wounded in the process. As he walks from the field wounded and bleeding, Toyohisa finds himself transported to a corridor of doors, where a bespectacled man at a desk waits for him…
Plot: The plot is bloody, violent, and everything I might have expected from the creator of Hellsing.  I won't go too much into the plot as it'd be spoiling all the fun for you. That being said I'm very intrigued and will be watching this series intensely as it should prove to be lots of fun.
Characters: Toyohisa seems to be our lead character and while I admire his bravery I do hope he gets past being headstrong as that seems to be his normal state of mind.  The rest of the cast we got to meet thus far is just as interesting. I won't spoil anything beyond saying that I'm looking forward to seeing the rest of the cast.
Art: Wonderfully done with intense linework and lots of fluid animation. I won't say it's at ufotable level quality work, but it's really close.
Music: The music is great as well, and fits the series perfectly.
Overall: For Actions fans, Drifters is looking to become a must watch series.
For those who like: Action, Drama, Violence, Excellent Plot, Fantastic Cast of Characters, Amazing Artwork, Great Musical Score.
Not for those who don't like: Any of the above.