Michael Blaker
Game Industry News is running the best blog posts from people writing about the game industry. Articles here may originally appear on Michael's blog,
Windborne's Story Eatery
.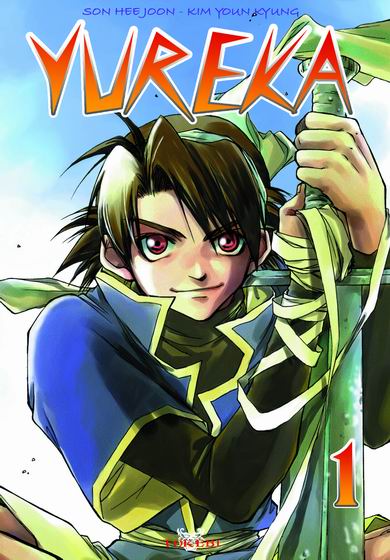 This week for Manga Monday I'm covering a series I read years ago! It's Yureka by Kim Youn Kyung!
Plot Synopsis: In real life, Lotto, Boromid and Ah-Dol are average kids with average problems, but in the virtual world of Lost Saga, they're heroes. They might even become legends… if they can stop bickering long enough to level up.
Plot: The plot of Yureka get's pretty weird pretty fast, but it's a good thing, as it's a twist most people wouldn't think of. The only bummer to this series is that it's not being translated currently and isn't fully translated despite being complete in Korea for years, and when it was licensed by Tokyopop they never got close to finishing the series before going bankrupt.
Characters: The cast is pretty amusing, but the interactions between Yureka and Lotto are probably this series at it's best. The rest of the rather large cast is quite good as well.
Art: Amazingly well done, which makes the fact that you can't read this in English in it's entirety a true pity.
Overall: If you like Legendary Moonlight Sculptor, or Ark, or are a Gamer at all, you'll want to read this series.
For those who like: Action,Drama, Mystery, MMORPGs, Games, Great Plots, Excellent Cast of Characters, Fantastic Artwork.
Not for those who don't like: Any of the above.