Michael Blaker
Game Industry News is running the best blog posts from people writing about the game industry. Articles here may originally appear on Michael's blog,
Windborne's Story Eatery
.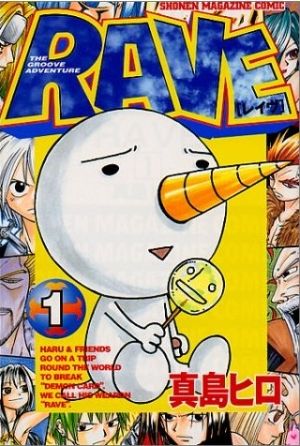 This week for Manga Monday I'm covering a series I can't believe I haven't covered yet. It's Rave, or as it was known in the States Rave Master, by Mashima Hiro.
Plot Synopsis: The series follows Haru Glory, a teenager in a quest to find the five pieces of the sacred stone Rave in order to bring peace to the world by defeating the criminal group Demon Card.
Plot: The plot is pretty good for a Shonen series, and I have to say it's probably my favorite Shonen series after One Piece. It's intense and full of action, romance and plenty of adventure.
Characters: The entire cast is great, although Ellie is my personal favorite. Haru is a great lead, but Ellie's just awesome.
Art: Classic Shonen, although not a Shonen Jump title it was quite excellent.
Overall: A must read, this is a true classic series and one everyone should read. It has something for everyone.
For those who like: Action, Adventure, Romance, Shonen Series, Amazing Plot, Fantastic Cast of Characters, Excellent Artwork.
Not for those who don't like: Any of the above.