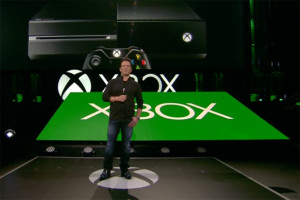 Striking first this year with the opening E3 Expo press conference, Microsoft put everything else in the backseat and spent the entire 90 minute presentation talking about new games and how to make the Xbox One "the best place in this generation to play games."
Head of Xbox Phil Spencer kicked off the event by stressing that the company was listening to its fans.
While he only passively acknowledged the missteps of last year, he did make it clear that Microsoft was listening to its fans and would endeavor to make the new console about gameplay first and foremost. There was no talk about the Xbox Entertainment experience or the DRM controversies that caused the console to stumble on the early days, and Kinect was clearly also not on the agenda. "You are shaping the future of Xbox and we are better for it," he said, before adding, "We are dedicating our entire briefing to games."
He lived up to that promise. Up first were several high profile games like Call of Duty: Advanced Warfare and Assassin's Creed Unity, which while being multi-platform games, will have exclusive content for Xbox One. Dragon Age: Inquisition was also shown, which did look pretty amazing running on the Xbox One platform.
A few titles are going on sale immediately too, with no more need to wait for them. They included Forza Horizon, and Dead Rising 3, both of which were featured and looked pretty good. There was also the news that new DLC for Dead Rising 3 was available right away, only on Xbox Live.
In terms of exclusive games for the Xbox One platform, there were a few that stood out. The biggest in terms of being a surprise was Scalebound from Platinum games, which looked to be a dragon-themed action RPG or combat slasher. Given that it's being created by the same folks who made Bayonetta, there will likely be a big concentration on action. There will also be a sequel to Crackdown, though that announcement had been anticipated for sometime.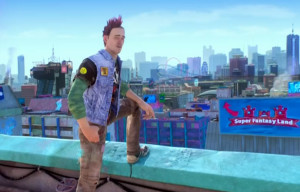 Insomniac Games also showed off the Xbox One exclusive title Sunset Overdrive. The game was briefly previewed last year but looked much more polished this time around, which the playable demo would attest.
The Kinect did get a little love with the Harmonix presentation, which will be releasing Disney Fantasia Music Evolved, a hybrid dancing RPG where player moves are apparently tied to magic spells, in October. Before that however, the company will release an exclusive XBox One and Xbox 360 title called Dance Central Spotlight which will only be available as a download through Live. That title is slated for September.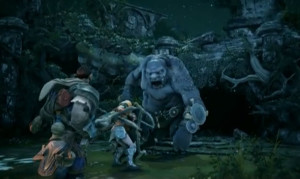 One of the most impressive demos was for Fable Legends, which was introduced by David Eckelberry, the game's director for Lionhead Studios. The game had been shown before, but this was a nice four-player, playable demo that looked very polished. A multiplayer beta for the game, which presumably would look very much like the presentation today did, should be available by the holiday season.
It wouldn't be a Microsoft event without something to do with Halo. While many people were likely disappointed that Halo 5: Guardians did not get a release date, meaning it may still be over a year away, there was one nice Halo-based surprise from developer 343 Industries. Halo: The Master Chief Collection, which will include a multiplayer beta for Guardians, will be available on November 11 of this year. The re-mastered Halo games will include Halo: Combat Evolved, Halo 2, Halo 3, and Halo 4. All are designed to work in 1080p resolution and the frame rates were promised to be at 60 fps.
Finally, Microsoft seemed to be making an effort to bring in indie developers after more or less conceding that ground to Sony at last year's show. Chris Charla, the director of the ID@Xbox program explained how the company was supporting indie studios with free tools and support to help get their games over to the Xbox platform. There was montage of games that were a part of that program such as Lifeless Planet, which is available now, Slash Dash, FRU and Lovers in a Dangerous Spacetime.
GiN's Lisa Campos will be covering the show this week, and bringing us news about games from all platforms as E3 kicks into high gear.