What would a pop culture convention be without the amazing costumes of fans? This year's AwesomeCon in Washington DC was no exception. I attended the convention on Saturday June 4th, the second full day of AwesomeCon. Not only was this my first AwesomeCon but also my first experience with cosplay at a convention. It was nothing far from fantastic and I truly got to appreciate the value of cosplay to fans.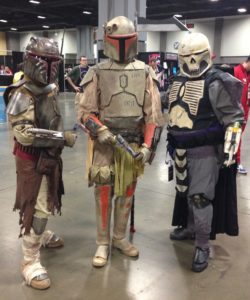 Being a super fan of all things Sci-fi, especially being a huge Star Wars fan and a little bit of a Trekkie, I get the appeal of why people dress as their favorite character. If I had the costuming skills, as some of these fans had, I would easily have gone as one of my Star Wars: The Old Republic characters. It is a way of not only connecting to a favorite character and becoming them but also a way to celebrate our passion for TV, movies, games, and comics.
At AwesomeCon it was not just individual people, both children and adults donning costumes but it was also a family affair. It was great seeing parents cosplaying with their children and bringing them into this fantastical world.  Cosplay is also for everyone, and there are no rules to what a fan can do or who they can be. If a woman wanted for instance to cosplay as Loki or Thor they can, and yes this is what I saw at AwesomeCon and it was great.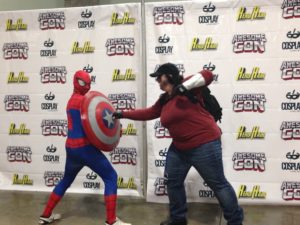 Let's not forget about the impressive props some fans carried around to enhance their characters. It is amazing the amount of effort fans put in to get their character right and some of the costumes looked very real, as if they got off the set of a movie or TV production.  So much passion and dedication to the genre.  AwesomeCon also had plenty of fans that put together costumes from every day clothes, added props and became a character.  No matter how fans came they all had fun and gave some great moments to non cosplayers.  I felt AwesomeCon was just as much about costumed fans as it was about the celebrity guests, exhibitors, and panels.
Cosplay at  AwesomeCon had some specific trends this year. I must have seen a dozen Deadpools, and many fans as Doctor Who, along with characters from the Force Awakens, and Marvel and DC comics. It is no surprise as we had the release of Batman vs. Superman, Captain America: Civil War, and recently X – Men: Apocalypse. Coming off the most anticipated movie, Star Wars: The Force Awakens, and of course Rogue One coming in December, Star Wars characters were plentiful. Wolverine was also a very popular choice. There were also fans of past great movies and TV, including Indiana Jones costumes and even Xena. Star Trek was not too common but I did see some attendees in original series uniforms and the new movies. Even a batman from the original TV series showed up.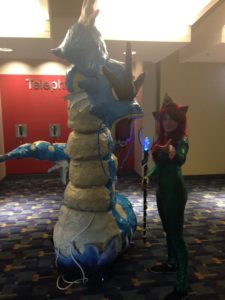 Anime was prevalent, especially Attack of Titan and Sword Art Online costuming. Even Matt the Radar Technician made an appearance. For those who are not familiar with the character, Adam Driver played him in a Saturday Night Live skit of Undercover Boss: Starkiller Base. In the skit, Kylo Ren from Star Wars: The Force Awakens goes undercover as Matt the Radar Technician to learn how the First Order troops of Starkiller base see Kylo Ren.
Some Assassins from Assassins Creed were also walking around, though I did not see many Video Game characters, at least those I am familiar with. I did catch a glimpse of Darth Revan as I was heading toward the exit.  Revan being from Star Waars: Knights of the Old Republic games.  A few Lord of the Rings characters were there, including Gandalf and Legolas. These cosplayers stood out as the most noticeable. There were also some unique costumes at AwesomeCon, and as I walked the exhibit floor I found not only very creative costumes but also characters I was not familiar with. To come away from AwesomeCon learning about new superheroes and characters was what coming to the convention was all about.
Here are some of the cosplayers I encountered at the convention. These fans really became the characters and were very much enjoying there roles. I left the convention having a greater appreciation for the love of cosplay.  After leaving on Saturday I am now on a quest to also read more comics and learn more about some of these fantastic characters.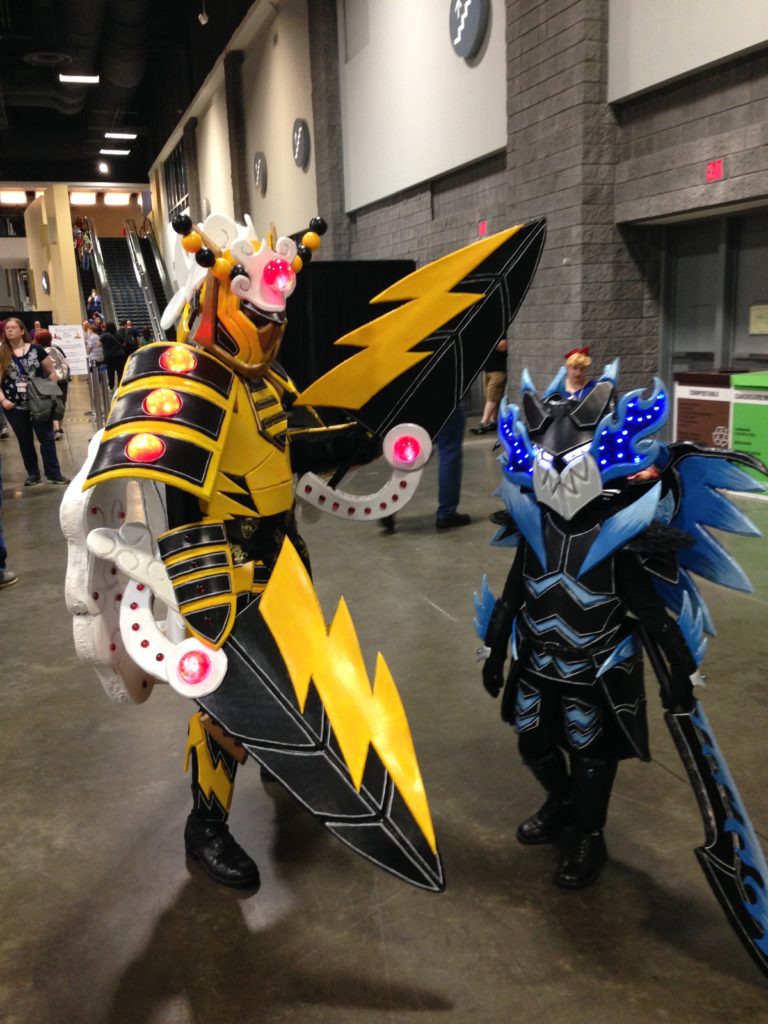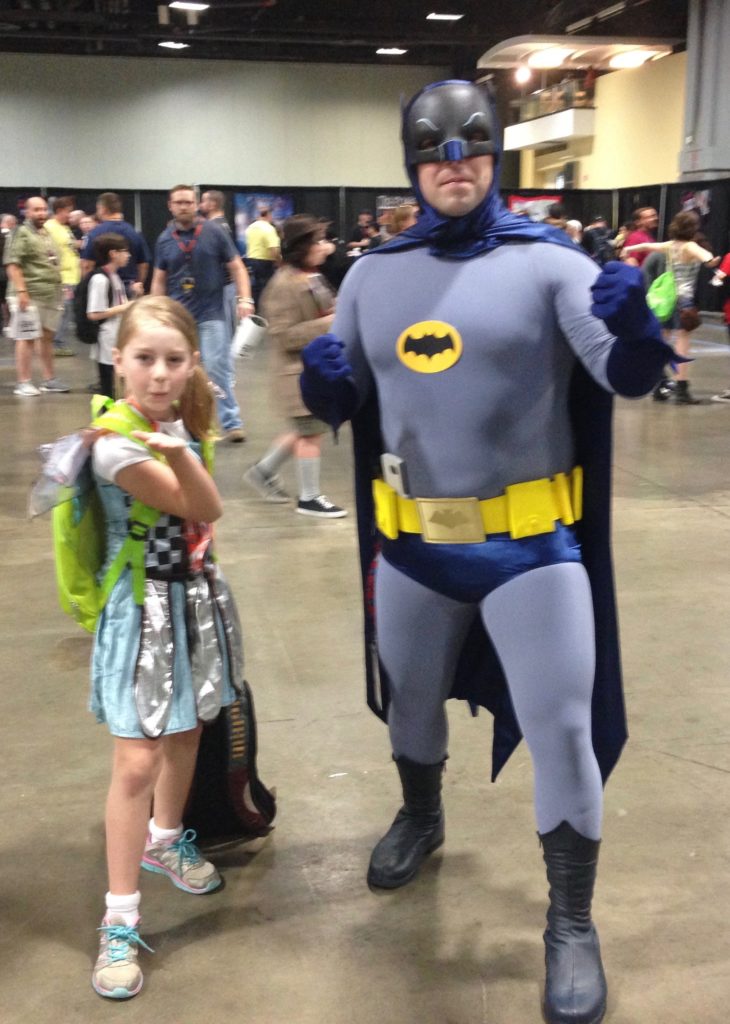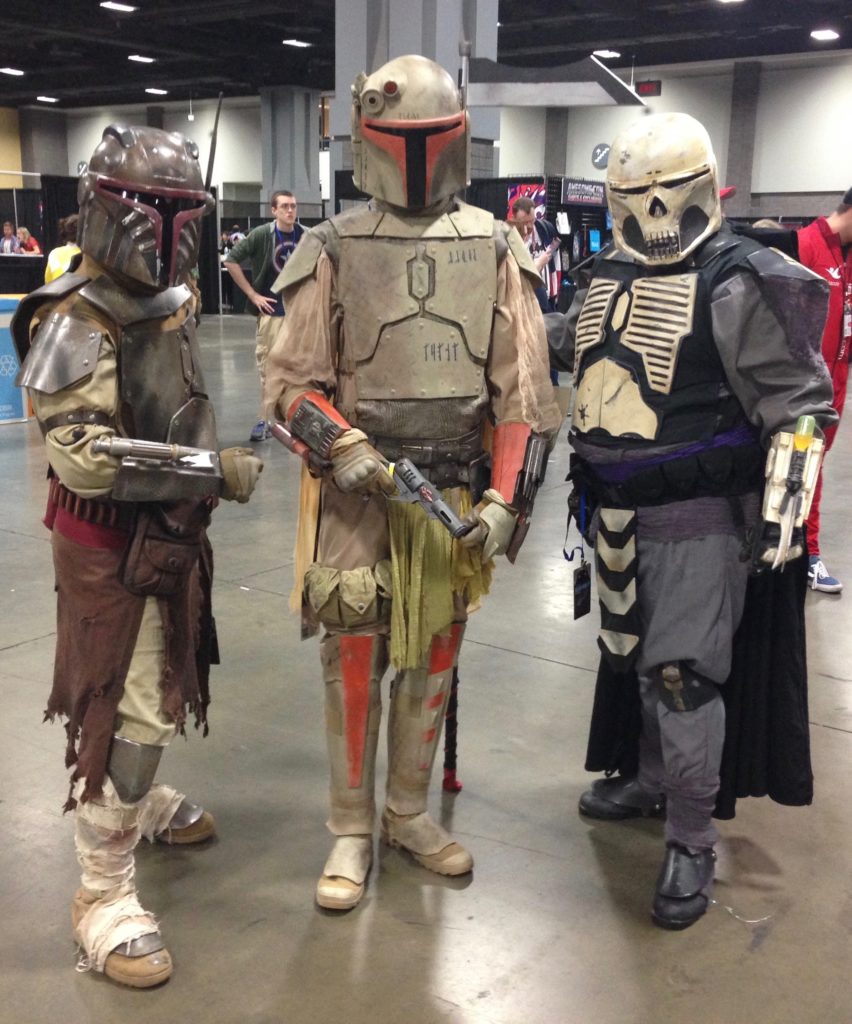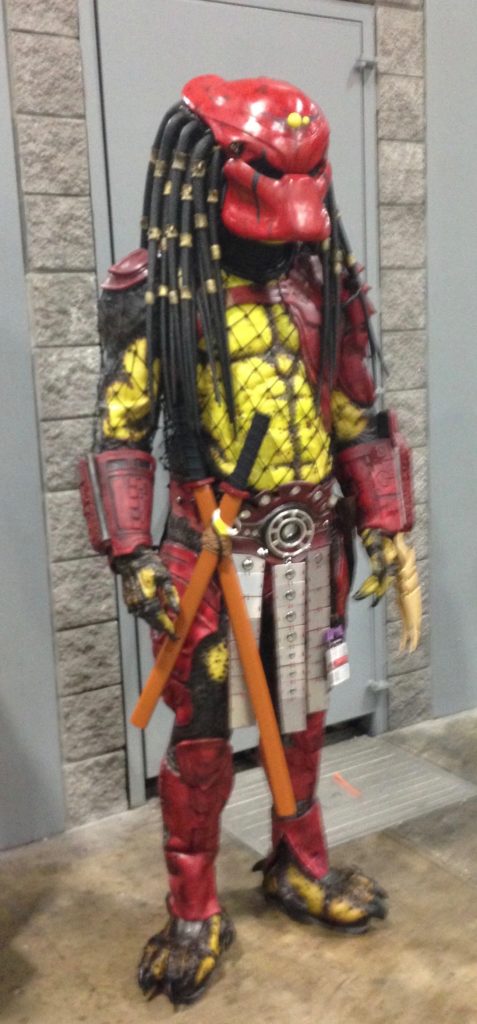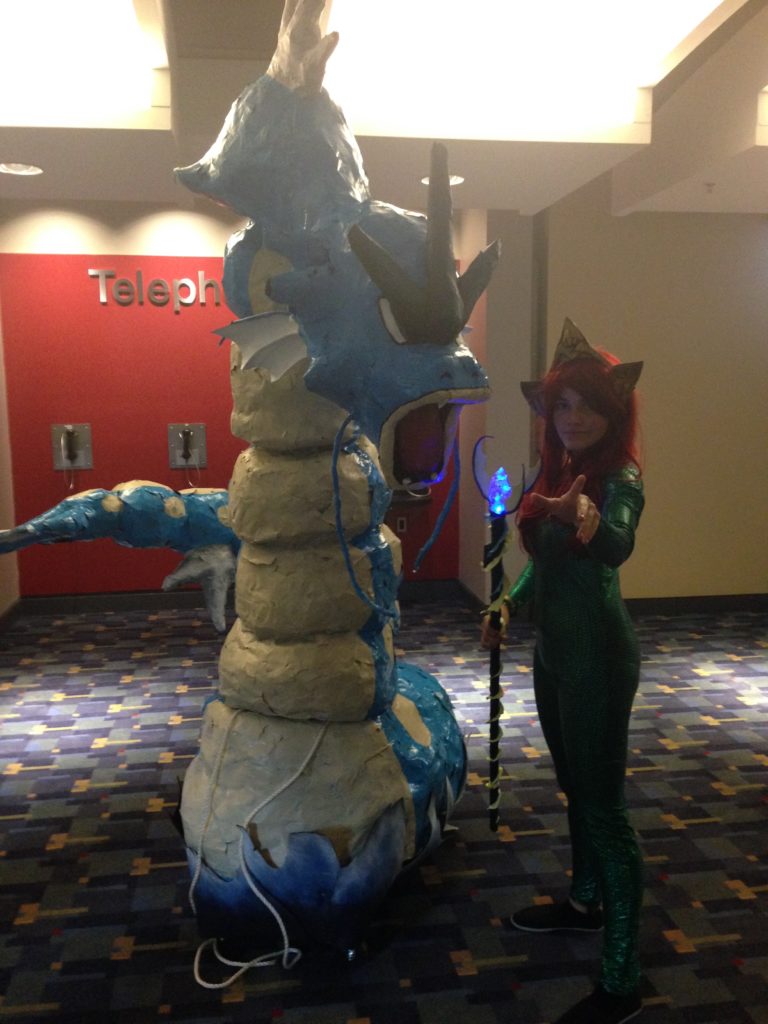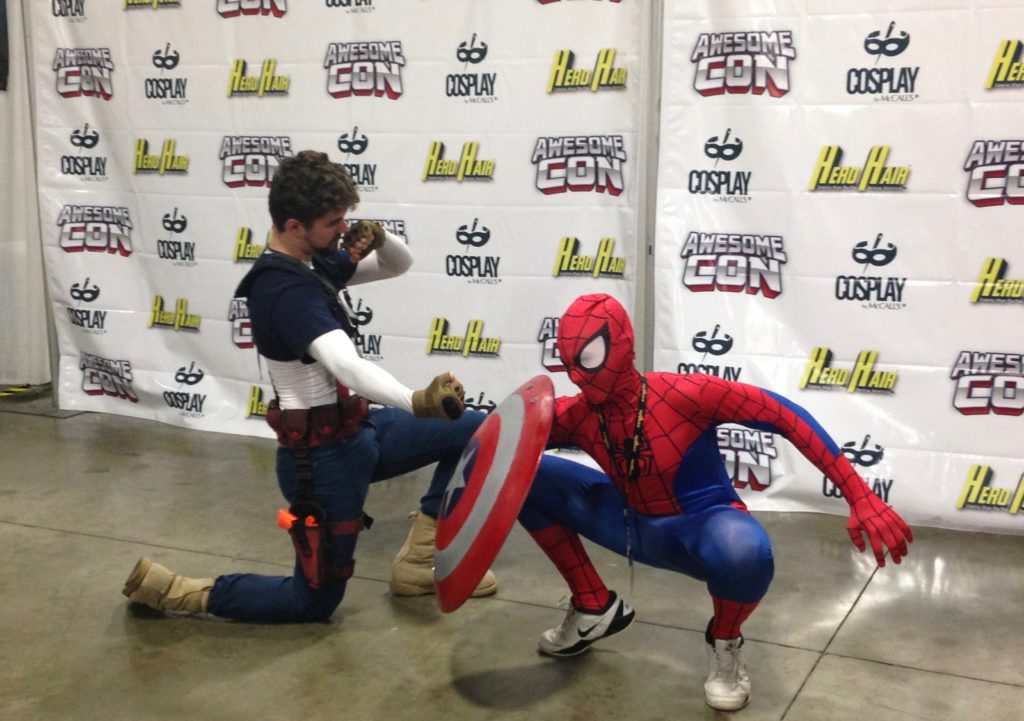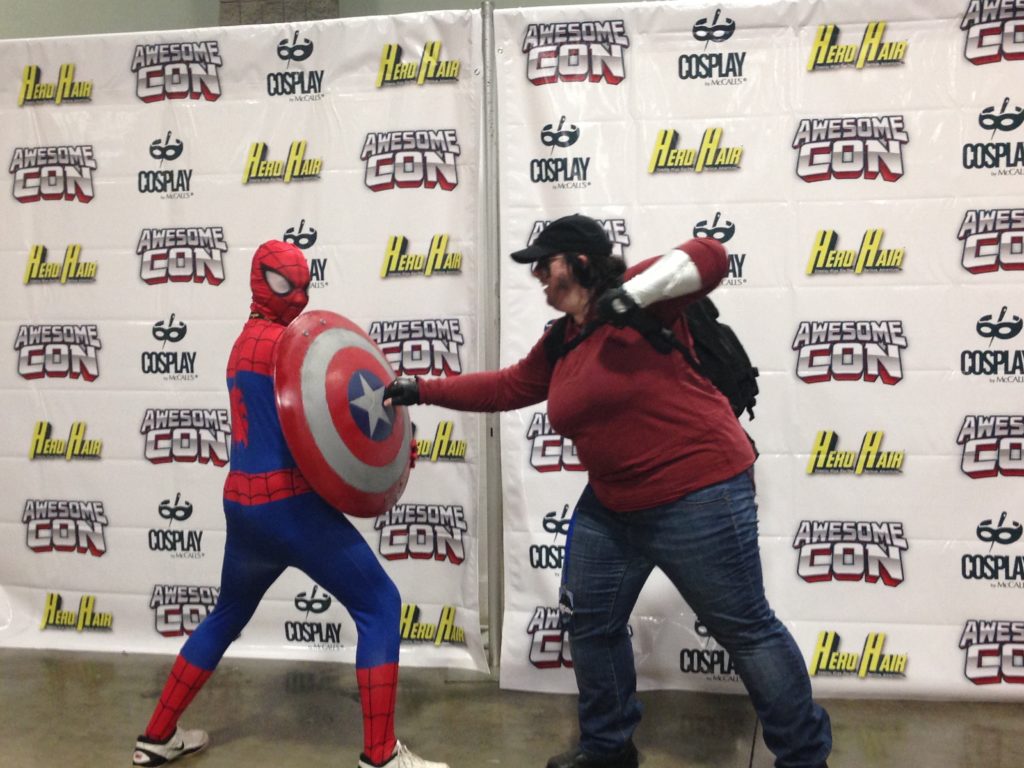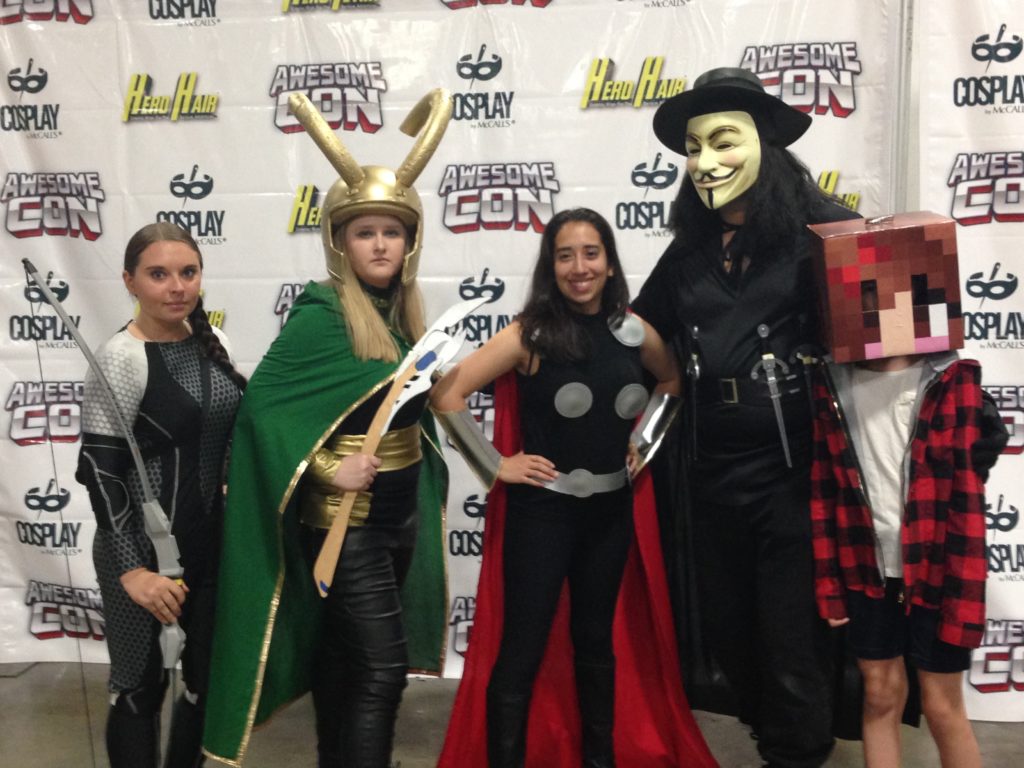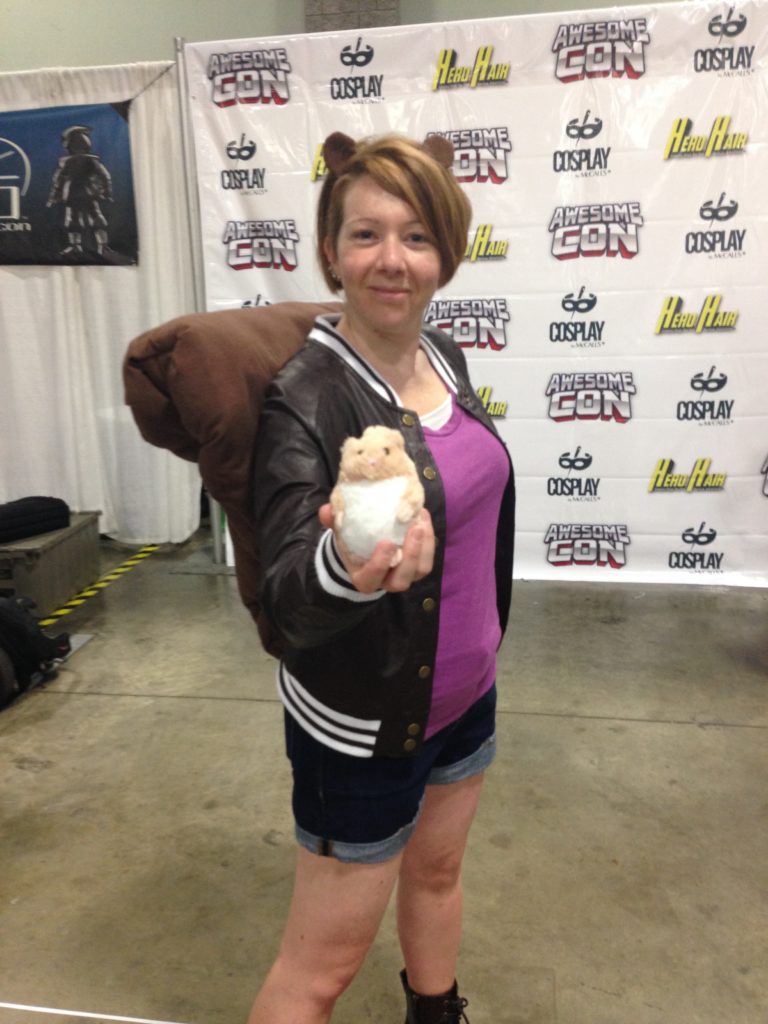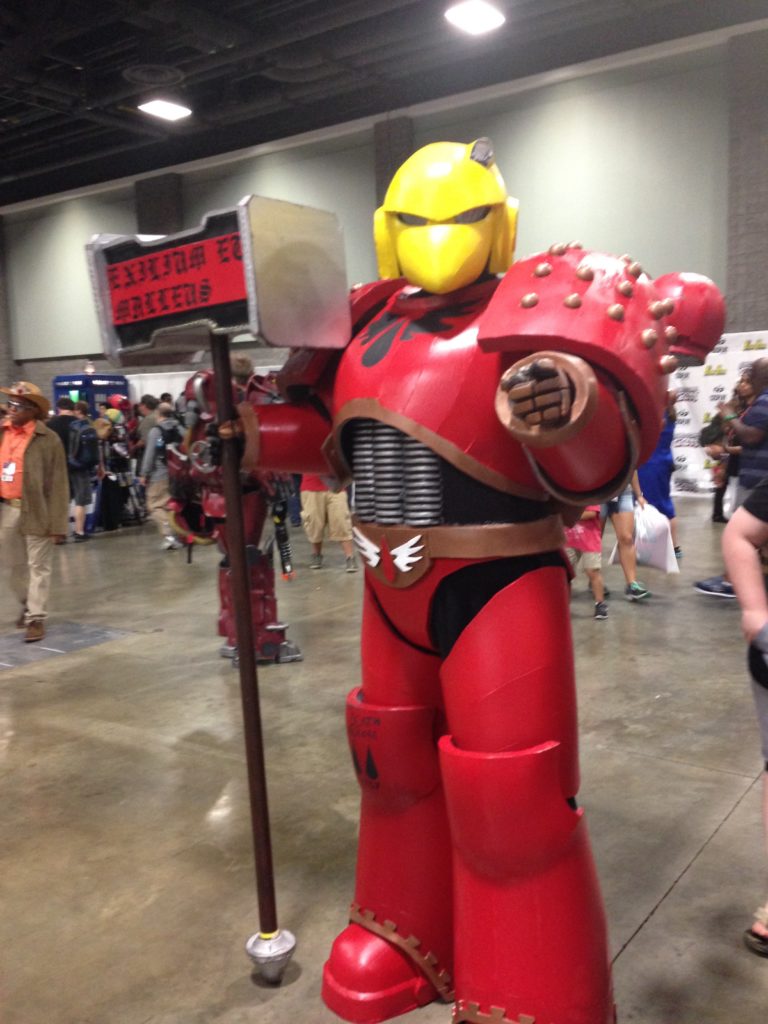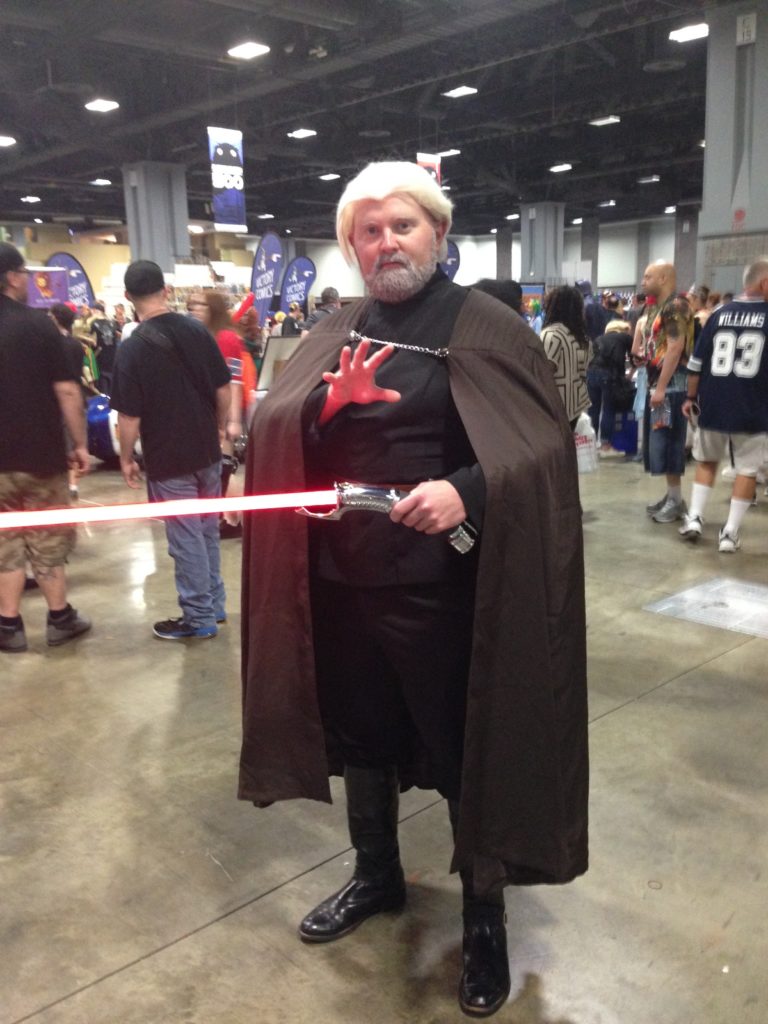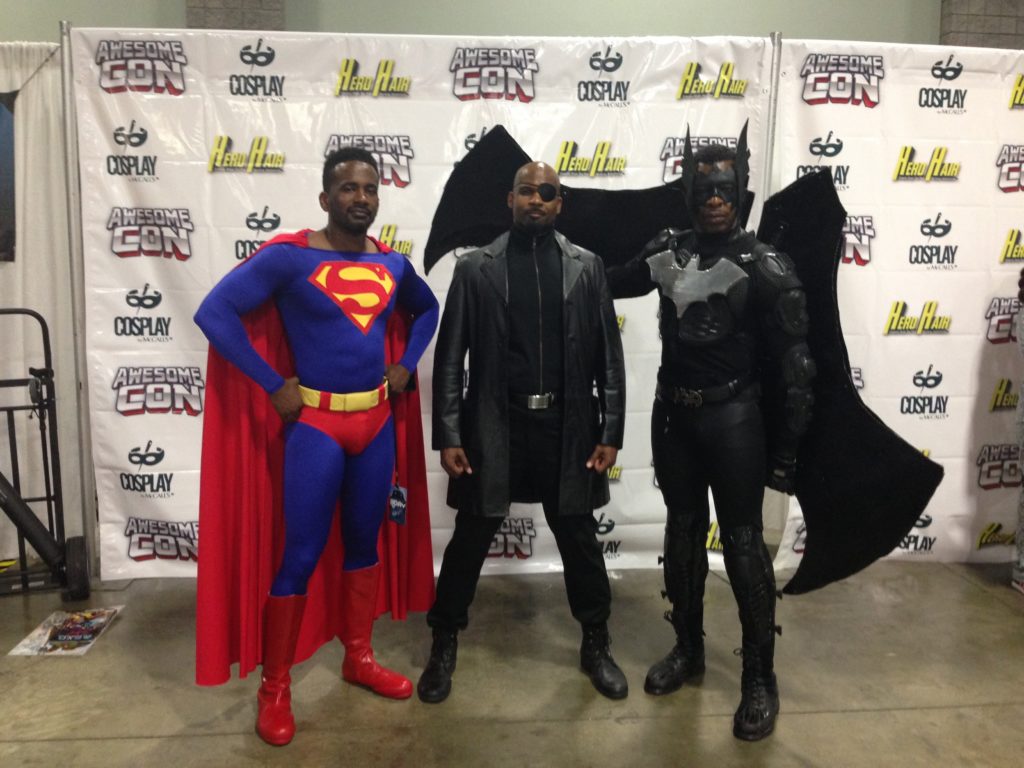 These were some of the many costumes and cosplayers at AwesomeCon 2016.