THANK YOU FOR YOUR PARTICIPATION. THE VOTING FOR 2015 IS NOW CLOSED.
After tabulating all the Game of the Year Nominations, we now have the top games ready in each category. Do you have a favorite RPG, shooter, puzzle or adventure game that you think made 2014? How about a favorite character, or a game where the story knocked your socks off. Hopefully your fellow gamers agree with you and got that choice enough votes to earn a nomination. Those games are now only one small step away from taking it all. But they can't win if you don't cast your ballot.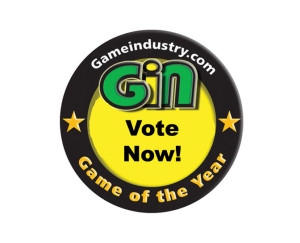 Gameindustry.com is one of the only publications where the readers make the choices for the game of the year voting. Your vote really does matter, so don't forget to cast your vote. 
Good luck to all the titles vying for a game of the year win. There are quite a few amazing choices. But in the end, there can be only one – well, one per category.