Welcome back for Part 2 of my annual hardcore awards. We've gone through my special recognition awards and now it's time to get to what you all want to see, my picks for the best and worst of the year. As I do every year, to prevent all the complaints that I normally get, I have to get these rules out of the way.
1. I will only be selecting from games that I have actually played over the course of the year. So any of you Overwatch fanboys out there cry that I didn't pick it, it's because I never played the game.
2. Again…NO. EASY. TARGETS! For those games that would be accused as an easy target, I will explain why it's on the list.
Anyway, let's get the worst out of the way so I can explain why I despised these games.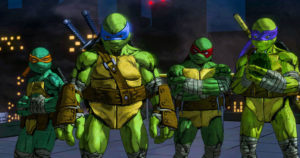 5. TEENAGE MUTANT NINJA TURTLES: MUTANTS IN MANHATTAN (Platinum Games/Activision – Played on Xbox One)
This was a heartbreaker. I love Platinum's work. Bayonetta is amazing, Transformers Devastation was fun if a little short, and I'm so looking forward to what Scalebound will be like. So when I heard they were doing a Ninja Turtles game and Nickelodeon was involved as well, I had my hopes up. The CGI Turtles series is excellent, but that's not what we got here. All the characters here don't look or act like they do in the series (April alone is absolutely annoying.) As for the gameplay it takes mindless to a whole new level, and not having local co-op is insulting. I'd say stick with Transformers which is a much better game.
4. DISHONORED 2 (Arcane Studios/Bethesda – Played on Xbox One)
I know, I know, I know. A lot of people love this game, but I don't. This turned out to be the most infuriating game I played all year. Usually I have no problem with stealth based games, but when it is near impossible to get through an area without detection, and you're not allowed to even fight back unless you want to end the game with a low chaos rating, it just delves into the realm of madness. This ended up being one of the rare games I had to quit unless I wanted to destroy my console.
3. STREET FIGHTER V (Capcom – Played on PS4)
Talk about a fall from grace. Not only did they infuriate a lot of gamers by making it a PS4 exclusive, but they took it one step further by making the game full price yet only half the experience. Characters were limited at start, there was virtually no single player (aside from a story mode that can be beaten in two hours,) and multiplayer is riddled with rage quitters that Capcom refuses to do anything about. They even went as far as announcing a Season 2 which means you'd have to pay more to add more characters. Sure Killer Instinct did that but at least that wasn't $60 at release. Even Mortal Kombat XL, an EXPANSION PACK, had more gameplay than Street Fighter V did at launch. That's really saying something about how bad it was.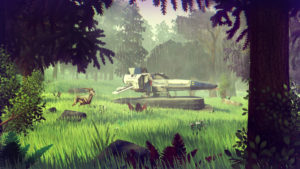 2. NO MAN'S SKY (Hello Games – Played on PC)
Before you all cry "EASY TARGET," know that I did play this game for about 20 hours and I originally did not mind playing it at all. But as time went on the game became so monotonous that I completely lost interest. All of the claims that Sean Murray made in his interviews, not to mention Sony causing the game to be sold at full price (when it should have retailed for $20) did more harm to this game than good. A Foundation Update did help to add some features, and might have taken it out of the #1 worst spot, but there is a lot more that needs to be done in order to get out of the worst list.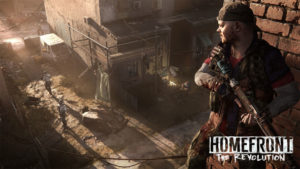 1. HOMEFRONT: THE REVOLUTION (Dambuster Studios/Deep Silver – Played on both Xbox One and PC)
Development hell, is usually never a good thing. Sure some games like DOOM 2016 are made, but most of the time you end up with something like Homefront: The Revolution. The game is a broken, crippled mess, runs horrible on console (though admittedly runs much better on PC,) and I'm going to be honest with you, it was not fun to play at all. Even if you are able to find it for less than full price, I'd strongly suggest against doing so.
Time to move on to much better games, but before I give my top 5 of the year, I also want to give out a few honorable mentions that have won me over but not enough to make the top of my list:
SHADOW WARRIOR 2 – I loved the first game, though it felt very simplistic. What Shadow Warrior did was take the awesome gun and swordplay plus all the humor of the first game, but turned the mission structure into something more like Witcher, and weapons can now be upgraded with special perks. It is truly an experience to behold, though it's only on PC at the moment. Consoles version are scheduled for next year.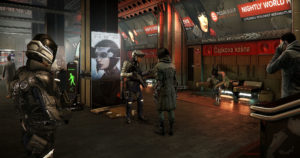 DEUS EX: MANKIND DIVIDED – Remember what I said about Dishonored 2 infuriating me because it won't let me kill or attack to get the best rating? Didn't have that problem with Mankind Divided. Granted it had some performance issues on my PC it is still a solid Deus Ex title.
DEAD RISING 4 – Perhaps the most fun I had with a zombie game in a while. Removing the timed missions might be a complaint to many but not me as it gave me more time to look around and get blueprints. If only the last two cases weren't so short.
Ok, now for the top 5…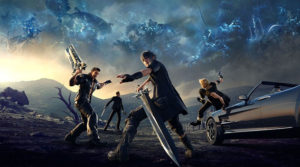 5. FINAL FANTASY XV (Square Enix – Played on Xbox One)
Yes, it's official, a Final Fantasy game makes my Top 5. XV finally got rid of the traditional Final Fantasy tropes. In fact the game is described at the beginning as "A Final Fantasy for Fans and First Timers," and they are completely right on that one. The Witcher style combat, Monster Hunter style bounties, tons of locations and side quests to do, and a lot of genuinely funny dialogue between the characters, made even better when Gladio did what I've always wanted in a Final Fantasy game: slapping the whiny Noctis before he even started. And yes, all the new recipes that Ignis cooks up. There are actually memes online for all the "food porn" he creates.
4. SID MEIER'S CIVILIZATION VI (2K/Firaxis – Played on PC)
Yes there will be those who are crying about how Civ VI is missing a lot of features, but then again, V was the same way, and what they want ended up in expansions like Brave New World. But what is currently in Civ VI more than makes up for it. District based city planning, rules of Casus Belli to discourage rabid warmongering, and a gorgeous map interface add to an amazing 4X experience.
But sadly I was wrong in my review. Sean Bean died in the opening video (the WWII segment)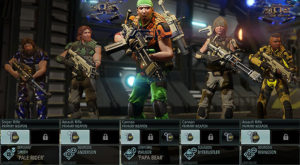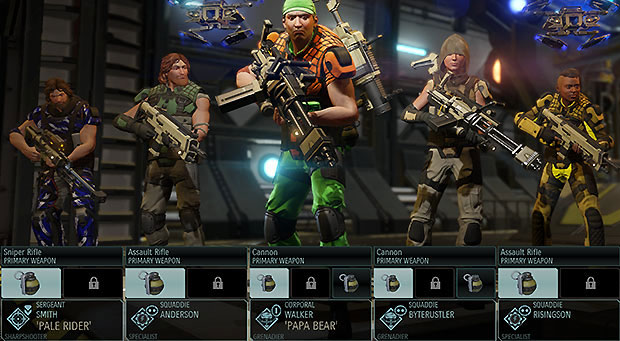 3. XCOM 2 (2K/Firaxis – Played on PC)
Despite being a little buggy when it came out, XCOM 2 is everything I wanted in the original game. Setting it after the aliens won the first war was a smart move, adding to the guerilla tactics that center on the new game. Firaxis went all out on the game and I'm happy to see what they provided, enhanced with the three DLC mission packs to an already 40-50 hour experience!
2. FORZA HORIZON 3 (Microsoft Studios – Played on Xbox One and PC via Xbox Play Anywhere)
As if Forza Horizon 2 wasn't great as it was, Horizon 3 takes it to a whole new level. Rather than be a participant of the Horizon Festival, you're now in control of it, deciding on where to set your venues and even what type of events take place. The Blueprint feature is one of the best new additions to the game, and I'm happy to see the community take advantage of it. In addition the game is absolutely gorgeous, taking advantage of 60 FPS gameplay on the PC and High Dynamic Range on Xbox One S.
Also being one of the first games I tested out to support Xbox Play Anywhere, being able to start the game on my Xbox One S and then continuing on the go via my laptop is something I wish to see from more developers. That is an achievement in itself.
And of course, number 1 is DOOM 2016 (id Software/Bethesda – Played on Xbox One AND PC)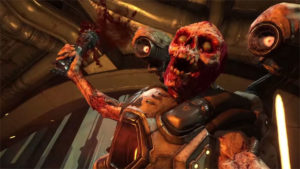 Was there any doubt? DOOM 2016 is the game I played the most this year. Even after finishing the main story several times on BOTH the Xbox One and PC, I am still going back for more. The addition of Snapmap means virtually unlimited maps for me, even going as far as adding a complete new campaign to the game, as well as the new Arcade Mode to see how much I can score while ripping and tearing through the stage. But still, I really hope id adds New Game Plus so I can use all my weapons at the early parts of the game. Please id? Make it happen?
And with that, I am officially done with 2016, and as I am currently at MAGFest by the time this gets posted, I will be enjoying the rest of my time off. See you all in 2017!