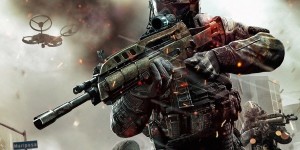 An armed SWAT team, police helicopters and dogs surrounded the Long Island home of a Call of Duty (CoD) player, Rafael Castillo. A hoax call to the emergency services claimed Castillo had just killed his mother and could go on a rampage
According to The New York Post, Castillo was inside his house with headphones on, still playing the game and unaware that a fully armed team of police had surrounded his home.  The emergency call was a prank call from a disgruntled gamer, who had just been defeated by Castillo and wanted revenge.
Apparently, it's part of a growing trend for a game called 'Swatting', which sees players call police to a fake crime scene.
The police report that they are trying to trace the hoaxer using "his electronic footprints".