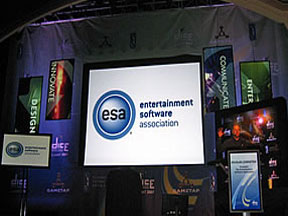 Sixty percent of parents say video games are a positive part of their child's life, and more than 50 percent of families with children under 18 at home believe games help them spend time together, according to the 2014 Essential Facts About the Computer and Video Game Industry.
The annual report provides statistics on consumer demographics, usage behaviors, the types of games played, game platforms used, and industry sales figures, in addition to parents' views of and involvement in their children's game play.
According to the report, 68 percent of families with children under the age of 18 at home believe game play provides mental stimulation or education, and 58 percent of parents whose children are gamers play games with their kids at least monthly. Among parents who play with their kids, 88 percent believe video games are fun for the entire family.
The report also found parents value tools, such as the Entertainment Software Rating Board (ESRB) video game rating system, which help them make informed decisions about their family's game play. Eighty-eight percent of parents whose children play video games believe the ESRB ratings are either very or somewhat helpful in choosing games for their children. Additionally, 95 percent of parents report paying attention to the content of the games their children play, and 91 percent are present when games are purchased or rented.
In addition, more than half of U.S. households own a game console, and those that do own an average of two; the average game player is 31 years old, and 39 percent of game players – the largest age segment – are 36 or older; and consumers spent more than $21 billion on game content, hardware, and accessories in 2013. Additionally, the report found that gamers increasingly play games on-the-go. Forty-four percent of gamers play on smartphones, 33 percent play on wireless devices, and casual and social game play on mobile devices and online increased in popularity by 55 percent from 2012 to 2013.