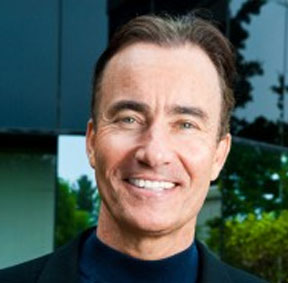 Electronic Arts and EA Sports founder, Trip Hawkins will keynote Digital Kids Summit taking place October 21-22 in San Francisco. Trip is transitioning into the learning games industry as a Co-Founder and the CEO of If You Can, a company aimed at teaching 6-12 year olds how to use social emotional learning (SEL) to combat bullying.
Digital Kids is the premier location for business networking between entertainment industry executives, digital media experts and technologists. Attendees will hear details on trends and analysis on games and mobile, toys and tech, and details on moms, dads and kids purchasing power.
Trip joins 40 outstanding speakers who are presenting over the course of two days at Digital Kids Summit. The Summit brings attendees everything from critical research from market top analysts to insight from the hottest startups and leading brands.
Founders and innovators behind the hottest connected toys and wearable tech for kids will talk monetization and partnership strategies. Attendees will take away insight into the market, its the currently changing landscape and what it takes to create, sell and produce engaging content for kids.
Attendees have multiple registration options: registering for DKS Entertainment Day (Oct. 22nd), registering for DKS Learning Day (Oct. 21st) – or registering for both days at a great discount. Registration for a single day is $295 when you register prior to September 19th. Registration for both days – All Access Pass – is only $100 more by September 19th.