Welcome Time Wasters!
This week is going to be a little different than normal. Instead, of looking at a new game, I spent my time this week with an old friend. That friend is Old School RuneScape (My first MMO).
Let's start this review of Old School RuneScape off by making myself sound old. This is what I would just call RuneScape. See, back in my day (sorry) this is all there was. If there was anything close to an "Old School RuneScape", it was RuneScape Classic. Ahhh, now those were the days.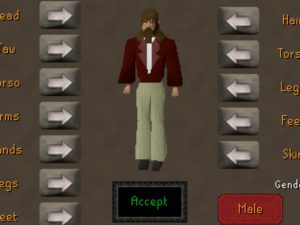 Okay. Okay. All jokes aside, Old School RuneScape is the same version of RuneScape that was available in 2007. That's actually a little beyond my time. My main experience with RuneScape was in the early 2000s, back when I was a preteen/teenager. At the time, it was amazing to be able to login and play a game with my friend straight from my computer's internet browser. That's a bit more commonplace now, but I digress.
The first thing I wanted to know about Old School RuneScape was if I could load up my old account from back then. Honestly, I'm really not quite sure. I did manage to get into an account with my name and password, but it made me create a character from scratch. The character name also wasn't one I chose and there were loads of friends on it that I didn't know. Safe to say it was just a case of hackers taking over my old account.
Or was it?
Thinking back on it more, I played RuneScape during a time when dial up was brand new in my backwater town. Heck, my family had Walmart internet at the time. Fun fact, that internet came with its own account (RIP SummundSkull9000) and email address. I'm about 98% positive that my original RuneScape account connects to this email address. If that's the case, it may still be around, but I doubt I could ever gain access to it again.
Honestly, even if I could have started Old School RuneScape with my original account, I don't know how much I I would care. I spent a couple of hours with the game on mobile before growing bored. The overall gameplay is much slower than I remember, which was a major turn off for me. (I'm sure I'm remembering wrong, by the way.) Everything requires so much time to do and there's a real lack of player input to do much of it. The game also still feels as janky and laggy as I remember. That's a bit disappointing since I always thought it was just my poor internet connection.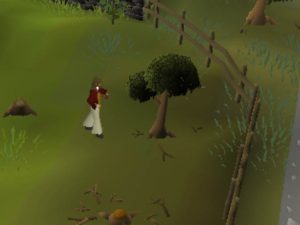 What I'm getting at here is that Old School RuneScape just isn't for me anymore. I have lots of fond memories with friends I made through this game back in the day. (A quick shout out to GreenDay457 for being an awesome friend. At least I think those numbers are right.) But at the end of the day, those memories are better than trying to play the game now.
I want to be clear about something here. I'm not trashing Old School RuneScape mobile just because it's old. Honestly, it works well as a mobile version of the game. Even if I'm almost positive it's just a link to a custom mobile web browser version of the game. Tapping works just fine in place of clicking. The game doesn't run any worse than I remember. Plus it appears to be a truly authentic reproduction of the old RuneScape. I'm just saying that it isn't something I still enjoy.
If you were really into RuneScape back in the 2000s, then Old School RuneScape may be a wonderful trip down memory lane for you. It really is just like you remember, which includes all the pros and cons. However, make sure those rose-tinted glasses don't fall off, or you might lose some appreciation for the game when playing it again.
Truth be told, I don'y really feel like giving Old School RuneScape a score. I strive to be fair in my reviews, and I'm incredibly torn on this game. There's part of me that loves what it is, but there's another part that can't get over the disappointing feeling I have from playing it again. So for the sake of my memories with the game, there is no final score here.