Greetings game fans! It's another brilliant Saturday morning here with your favorite Modern Gamer!
Today we take a look at some of the latest in Magic: The Gathering mobile games, Magic: Mana Strike! *slaps game* This bad boy sates your cravings for the RPG world, chess and card playing all at once! Did I say chess? YES! This isn't just any old online card game online either, Wizards of the Coast has done it again in this incredible new game built for Magic fans on the go!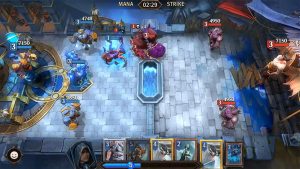 Netmarble Corporation has taken the classic Wizards of the Coast card game and created a mobile title with strategy elements. And, it's as amazing as it sounds. Now I know there are those of you out there that like holding your books in your hands stuffed with cards. Don't let that stop you from playing this game. It's exactly like your physical version and just as entertaining and fast paced. You don't have to wait on another player to make their move either, just until the buffer cycle ends for your turn.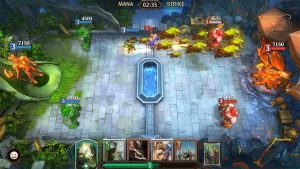 Alright so let me back up here. Magic: ManaStrike is an online game created as an extension for Magic: The Gathering. You have a starter pack with your online set of cards, with options to purchase more in the form of gems and gold. And the playing field is a lot like chess. The only difference is you have one queen and two knights on each corner. Your job is to place your cards on the deck and watch them beat up the other guy. Except you only have till your buffer cycle ends, and it's different for each card. They all play like the physical cards, and you get to see them in action! So be quick about your choices and what you put down. This is a fast paced action game. Oh, did I mention you can level up and upgrade your cards?
Need more cards? Need an upgrade? You can do it by two means, either purchase it with currency, gold or gems. Or you can play the game and earn your way there. You can even purchase all kinds of things, like avatars and reply gestures like Nice and Oops. Btw, I've noticed the avatars have a simple yet clean flat comic style coloring to them in their design. It's a nice touch since that's also a popular style among the masses.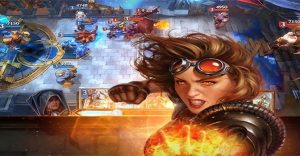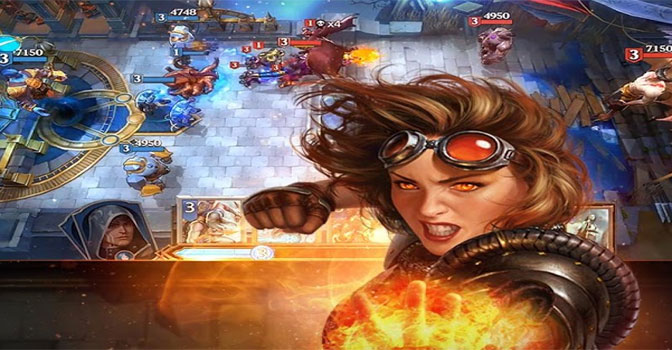 So let me sing about the awesomeness that the art crew for this game. They prove themselves here. Magic: ManaStrike is gorgeous! In case ya'll didn't know, Wizards of the Coast has a hand in a lot of things. Like for example Dungeons and Dragons. Yes! The same artwork that goes into those books come out into ManaStrike! And I am a huge fan of their work. They really have brilliantly talented artists and some geniuses in the coding department. What I like is that they have 3D cards of everything. Of course you know they'll upload more cards and art as the seasons go by. Having Wizards team up with Netmarble is a brilliant move as the publisher is really supporting this one.
One last thing. If you're not completely sure how to get into Magic, you can play a few rounds in the training field. That's a really nice touch that should help to bring in new players alongside all the veterans.
Magic: ManaStrike is fun, and if you don't care about possessing a large physical inventory of cards, but love Magic or strategy card games in general, then by all means this game is for you! Join me online and we will slug it out alongside thousands of other players.