Hello, my family and friends and welcome to, The Modern Gamer! This is Sumroad, relaxing under a tree in the not so calmed Fox Plains. There's a lot of activity down here, adventurers coming in and out, hunters…you name it and I believe it is because it's actually new to the global audience, anyway. This week's game revolves around a Korean light novel called: 'The Legendary Moonlight Sculptor'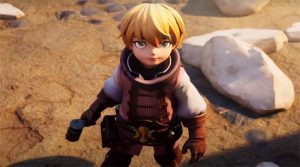 This is where I usually give you guys a little overview about the background, and let me tell you folks, this story may sound a little odd, just bear with me. "The Legendary Moonlight Sculptor" is the story of a man, who's swamped in debts because he is also a slave to money. He is also a talented gamer, and got the nickname of God of War in the utmost popular game Continent of Magic. But something strikes Lee Hyun's conscience and decides to auction his main character to aid his family, then right after that, he's got collected and basically go back to the start, which is good (I think). In order to help his ailing grandmother and his sister, he starts a new adventure in a new VR-MMORPG game called Royal Road using the name Weed…Ok, so that may have been somehow out of the ordinary but yeah, that's the main plot of "The Legendary Moonlight Sculptor"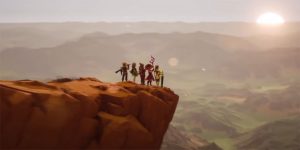 That was a little confusing, isn't it? Well… yeah, let's go back to the game. We're in the world of Royal Road in which we soon get to talk to Weed, so it is more like knowing Lee Hyun is out there, right? It is strange if you think about it but feels strangely refreshing, like you know you play with and against people from all over the world but seeing the name…Weed and immediately knowing this guy is part of a bigger story is just another thing, I mean, it's not like mind blowing, but it changes the gaming experience for those we know the basic plot of the novel.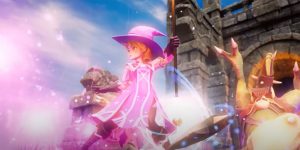 Moonlight Sculptor (MS) relies in five classes: Warrior, Mage, Archer, Paladin and Alchemist, every class does have their forte and weaknesses, and this is perfectly fine, because this means, the rest of the classes complements the others, ergo, group play is actually a feature here. As you know, I always go for mages and wizards so I went for a mage and right after choosing my class and gender, I came to choose from a few customization options, like face/eyes shape, eye color, hair style/color. That's it…No in-depth customization like in Black Desert Mobile. Then the story begins, a little "tutorial" and you're taken to Royal Road.
If we take the background story aside, the game is a classic MMORPG with a few particularities that makes this game have a soul of its own. The character and world style are not ground breaking, and maybe it is something the developers wanted, I mean… the chibi characters and the environmental elements in that same line isn't new, but it is a classic approach for this game as well as RPGs and it works fine, specially here, because the storyline aren't dark enough to think about a grimmer, more adult design.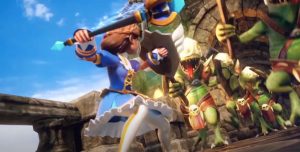 About the game mechanics, MS does have auto and idle features, which seems to be a standard nowadays. You can autoquest and skip the dialogs and you will also miss the storyline. Yes, I understand some people doesn't care about the story and some does, and even though it is a feature you can use or not, I do believe it hurts the whole purpose of games like these. To test this out, I've been blind-autoquesting for a couple hours now and now I'm level 31 (yeah, low). It is like having a cat and pet him every now and then.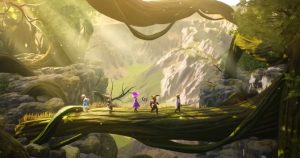 Feature-wise, the game is well-rounded and I do believe it has a lot to offer if the developers focus on the game itself rather than selling stuff, which is hard in this kind of games but I think you understand what I'm trying to say here. I've played games that offers you purchasable packs to take you to the end game, a week after being released, which is terrible in my opinion. MS does have a lot of in game purchases, some cosmetic, some growth packs, currency purchases and so on. I wish they had put half these options into the character customization but I do understand this is business.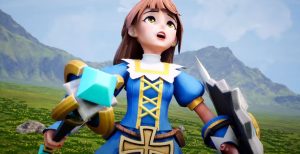 In the graphic department, it is a nicely done game, nice details, in the physics, and interactions with the environment, in the line of its whole core. When it comes to the music and SFX, I think falls a little short, although some tracks are just awesome. The game lacks constant BGM. Most of the time you're battling with subtle-near-inaudible BGM.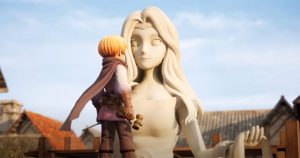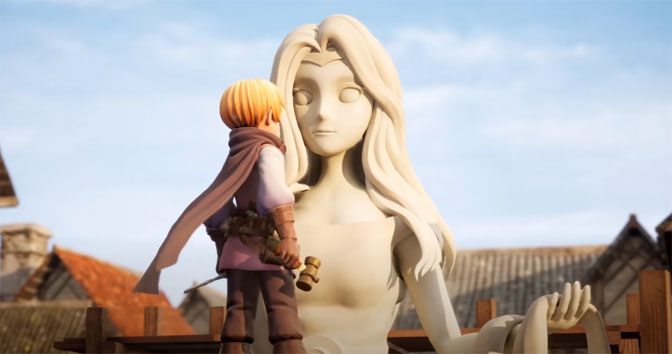 So, to wrap this up…Is MS worth playing? Yes, MS is a nice game overall, even though it can be boring in the beginning or the early stages, the progression feels about right just needs a bit more action and maybe some tweaks to the AI. What I really loved about Moonlight Sculptor was its simplicity in terms of the strategy and mechanics framework. If you have played other MMORPGs, then you won't get lost. Even the UI is similar to some of the most popular games out there.
Ok now! It's time for me to go get something to eat, I think I saw a little Inn around here, so I'll go quest for it and then go out again to keep exploring the world of Royal Road. I do hope you have a real nice gaming weekend and remember, be safe my family and friends! This is Sumroad signing out.