On Argue the Toss this week, things go a bit musical. Don't worry,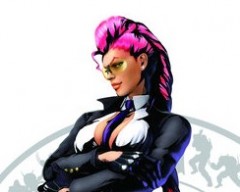 James and Chella aren't singing, but they are back with their fantasy game bands.
"What the hell is a fantasy game band?" we hear you cry. Well, take a musical category, think through the gaming world and assemble an unlikely union of characters to play various instruments in your fantasy band. It's really that simple.
This episode includes Sonic, Airwolf, Professor Layton and more. But how and why? There's only one way to find out…