The crowd was still reeling from news of The Last Guardian, when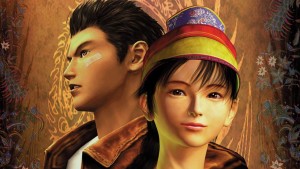 Sony brought Yu Suzuki onto the stage and announced a Shenmue III Kickstarter, at the E3 2015 press conference.
One man in the audience could be seen standing, with his hands clasped to his head in disbelief, as the Shenmue creator stepped onto the stage.
Yu Suzuki said, "We can unfold the continuous story. Shenmue 3 will be the story you have waited for. The fate of Shenmue is in your hands now."
The game continues the story started in Shenmue I and II. So this isn't a reboot. This is a real, live sequel.
Less than 12 hours after the announcement, the Kickstarter is just $200,000 away from its $2m target. Shenmue III is happening people.