Michael Blaker
Game Industry News is running the best blog posts from people writing about the game industry. Articles here may originally appear on Michael's blog,
Windborne's Story Eatery
.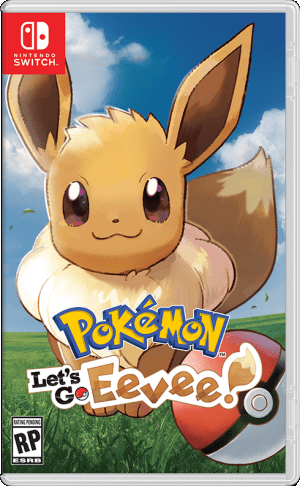 This week for Video Game Tuesday I'm looking at one of the recent announcements that came out before this week's E3! It's whether it's Pokemon Let's Go or No?
Pokemon Let's Go?: This looks to be a remake of the original Red and Blue (or Green for those JP players) and features two versions. Eevee and Pikachu, which will be the starter for each version. You won't be able to evolve those particular 'mon, but I'm going to bet you can evolve others you capture. In addition you'll be able to transfer Pokemon you catch in Pokemon GO to Let's Go, but not vice versa. This will be done through Bluetooth connectivity supposedly. Maybe those ten thousand Pidgey's I caught in GO will be useful. Ahh who am I kidding, they'll probably be worthless. The gameplay will feature no random battles with wild Pokemon, instead allowing you to capture them like in GO by using the JoyCon to throw a PokeBall. There will be traditional turn based battles with NPCs though. Whether this will include all the Gym battles is unknown at this time. The game releases on November 16th this year.
Would you get it?: Not likely, I enjoyed the series when I was much younger, but honestly since I don't already own a Switch this isn't going to push me to buy one.
What about a core game?: Well luckily for you I totally called it when I said that the Switch would be the perfect system to have a core Pokemon game. It won't come out this year, but will release in the second half of 2019.
That's it for this week's Video Game Tuesday.