Michael Blaker
Game Industry News is running the best blog posts from people writing about the game industry. Articles here may originally appear on Michael's blog,
Windborne's Story Eatery
.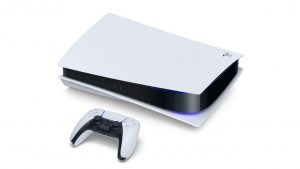 Hey all I'm back with a series of questions I'd love to get answered down below in the comment section for this week's Video Game Tuesday. It's about A Year Later Next-Gen Consoles!
So first off my question is this, have you been able to acquire a next gen console despite all the craziness of the last year and a half due to COVID?
If yes have you enjoyed the new console and it's new features?
If no, is it because you are unable to purchase one or is it because of some other reason? Maybe you aren't ready to upgrade to the latest generation of console gaming? Is it something else?
Please leave your answer down below, and for those curious I was able to finally secure a PS5 for myself as of last week at the time of writing this column.