Michael Blaker
Game Industry News is running the best blog posts from people writing about the game industry. Articles here may originally appear on Michael's blog,
Windborne's Story Eatery
.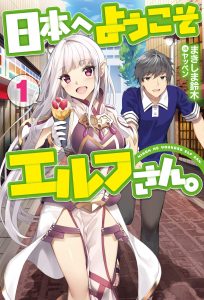 Hey all I'm back with another entry in Kazuhiro's adventures between worlds for this week's Translation Necessary Thursday. It's Ms. Elf Volume 02 by Makishima Suzuki!
Plot: The plot of this second volume is okay, it's very much releaxed after the decently action intense first volume's ending. We don't really get a bunch of action in this volume, hell this entire series is very light on action as a whole from what I can tell.
Characters: The cast is pretty much still just Kazuhiro and Marie for the most part, though we do get another addition with Wridra, who was a fun addition. Frankly I can't say whether she or Marie are my favorite characters in this volume.
Overall: A decent second entry, this is a fun Slice of Life series masquerading as an Isekai.