Michael Blaker
Game Industry News is running the best blog posts from people writing about the game industry. Articles here may originally appear on Michael's blog,
Windborne's Story Eatery
.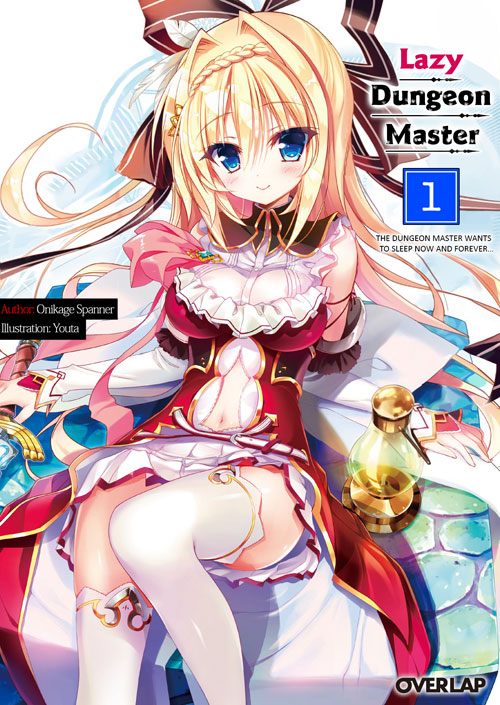 This week for Translation Necessary Thursday I'm back with the second arc in Keima's adventures in his quest for sleep. It's Lazy Dungeon Master Arc 02 by Onikage Spanner!
Plot Synopsis: Masuda Keima was summoned into another world, but he really wasn't excited by that. He truly just wanted to drift by and do nothing but sleep. He was summoned by a Dungeon Core, number 695, whom he promptly nicknamed Rokuko. However after introducing himself he ended up getting stuck with the job of Dungeon Master when Rokuko said his name. Now he was stuck with a job in a dungeon with only a couple rooms and one of them was full of bandits….
Plot: The plot of this second arc is building upon the last arc, with Keima dealing with the aftermath of the end of the bandits, but it also introduces us to the wider world that he's been summoned, now that he can leave the Dungeon freely. Frankly I was pretty impressed with how intelligent and ruthless Keima was in the first arc, so I was a bit disappointed in the lack of chicanery. That isn't to say this is a bad arc, it isn't. It's just different.
Characters: This arc also serves to really introduce the new character, Meat, the slave Keima and Rokuko freed from the bandits after dealing with them. Still I was quite impressed with Keima's paranoia, and ingenuity with his limited abilites.
Overall: A solid second arc, it does have a bit less action than the first arc, but it's still a good read.