Michael Blaker
Game Industry News is running the best blog posts from people writing about the game industry. Articles here may originally appear on Michael's blog,
Windborne's Story Eatery
.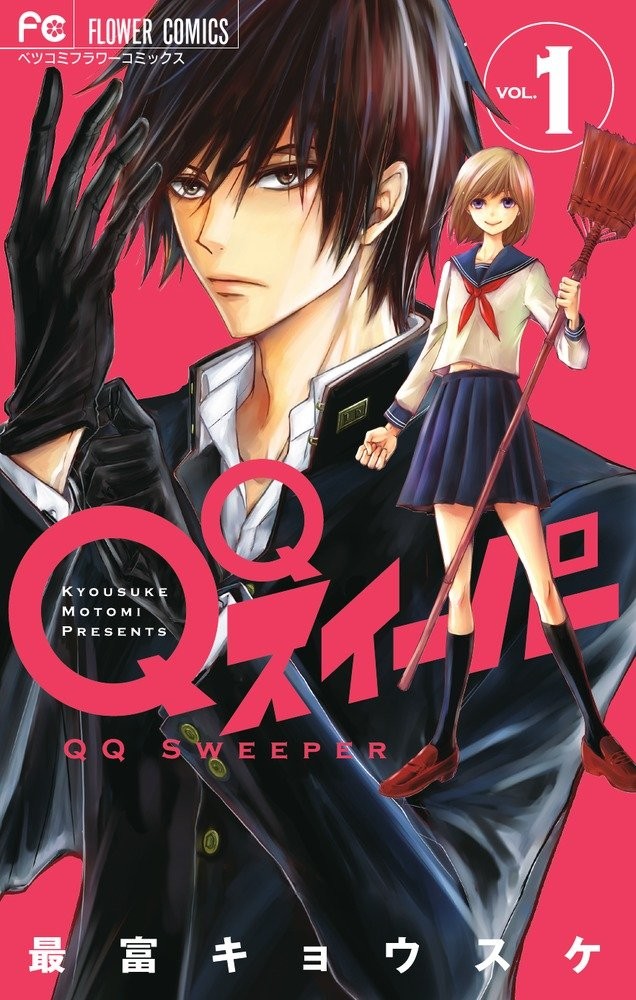 This week for Sensate Saturday I've got yet another Quick Review! It's QQ Sweeper by Motomi Kyousuke!
Plot Synopsis: Kyuutarou Horikita is the tall, dark and handsome… cleaning expert of Kurokado High. His classmates find him mysterious mostly because he's hard to get to know. One day in his club's room in the school's oldest building, he stumbles upon a sleeping maiden: transfer student Fumi Nishioka.
Plot: The plot of this first chapter is fairly interesting, there's something strange going on, and it's not just the fact that Fumi is a Gold Digger, a fact that she's very upfront about. I was very intrigued by this first chapter, and I'm looking forward to reading the rest of the series in the near future.
Characters: Kyuutaro and Fumi are our leads and they are as different as you can be. Kyuutaro is a very serious person and he takes his work cleaning up the school very seriously, while Fumi is unabashedly looking to marry someone who is very wealthy. The rest of the cast is interesting, although it's rather small in this first chapter.
Art: The art of this series is amazing, if I hadn't looked up the publisher information for this post I would've guessed it was a Shueisha series, but it's published by Shogakukan. Go figure.
Overall: This a great first chapter and I'm really interested in reading the rest of the series. QQ Sweeper get's a definitive go ahead.
For those whose like: Drama, Action?, Urban Fantasy, Slice of Life, School Life, Romance, Great Plot, Excellent Cast of Characters, Fantastic Artwork.
Not for those who don't like: Any of the above.