Michael Blaker
Game Industry News is running the best blog posts from people writing about the game industry. Articles here may originally appear on Michael's blog,
Windborne's Story Eatery
.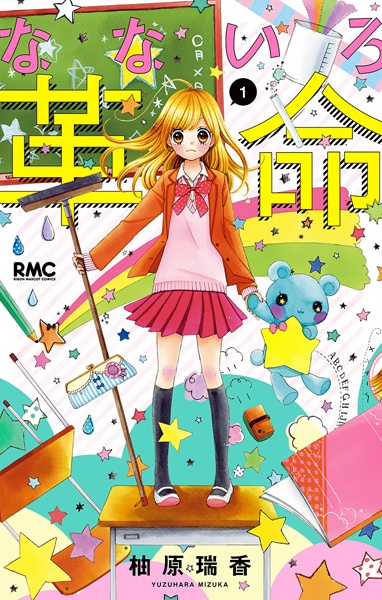 This week for Sensate Saturday I've got another Quick Review. It's Nanairo Kakumei by Yuzuhara Mizuka!
Plot Synopsis: Ever since primary school, Nana has never been able to refuse the wishes of her friend, Yuyu, even if they were unpleasant things like matching outfits and hairstyles. She wanted to change…
Plot: The plot of this first chapter is pretty great, actually I'm really intrigued by this series so it's definitely going to be something I'll read, as I enjoy the premise of the story being about someone learning to stand up for themselves and making their own decisions.
Characters: Nana is our main character, and she's a pretty decent lead, although a little whiny. The rest of the cast is good as well, although Shioka is probably my favorite character overall.
Art: The art is excellent, which is no surprise since this is published by Shueisha.
Overall: If you want a story that deals with what it's like to be pressured into decisions, Nanairo Kakumei is a perfect fit for you. For those expecting action, you will be disappointed.
For those who like: Slice of Life, School Life, Drama, Great Plot, Excellent Cast of Characters, Fantastic Artwork.
Not for those who don't like: Any of the above.