Michael Blaker
Game Industry News is running the best blog posts from people writing about the game industry. Articles here may originally appear on Michael's blog,
Windborne's Story Eatery
.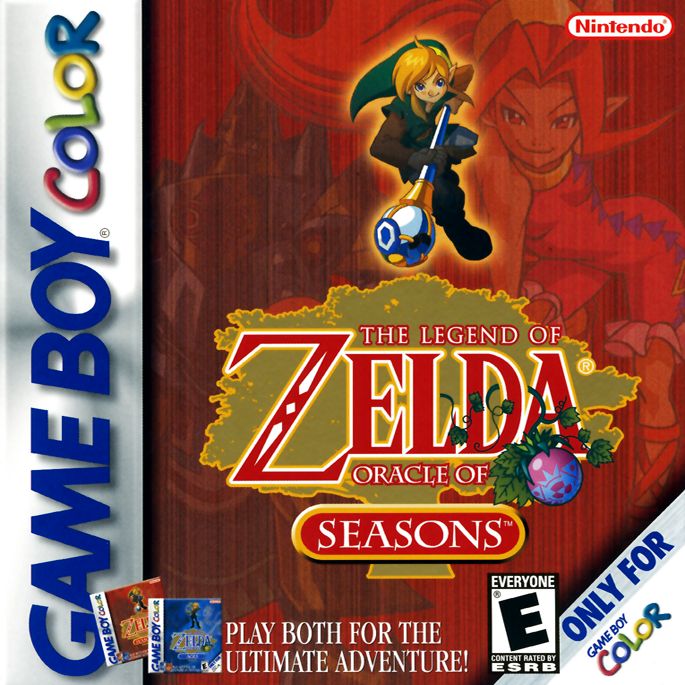 This week for Retro Game Friday I'm going to cover one of my favorite games of all time on the Gameboy Color! It's The Legend of Zelda: Oracle of Seasons!
Plot Synopsis: Seasons begins as the Triforce calls out to Link from within Hyrule Castle. Link approaches it, and is transported to a dark forest where he encounters a traveling group led by a dancer named Din. After Din welcomes Link to Holodrum, the sky becomes covered in black clouds. A voice from the clouds calls Din the Oracle of Seasons and refers to himself as Onox, General of Darkness.
Plot: Is the plot super interesting? Not really looking back at it, but damn I don't care because the gameplay was awesome!
Gameplay: The game played a lot like A Link's Awakening, another excellent game, and that's not bad because it played like A Link to the Past. I particularly liked the animal companions. The bear was my favorite, don't ask why I don't remember.
Art: The art stands up pretty good to today's standards, being that it was a pixel game and those tend to age better than 3D games.
Music: Not as good as the gameplay or art, it was still okay.
Overall: Well worth playing if you have an old Gameboy Color and can find a copy.
For those who like: Excellent Gameplay, Zelda Games, Great Art.
Not for those who don't like: Any of the above.