Michael Blaker
Game Industry News is running the best blog posts from people writing about the game industry. Articles here may originally appear on Michael's blog,
Windborne's Story Eatery
.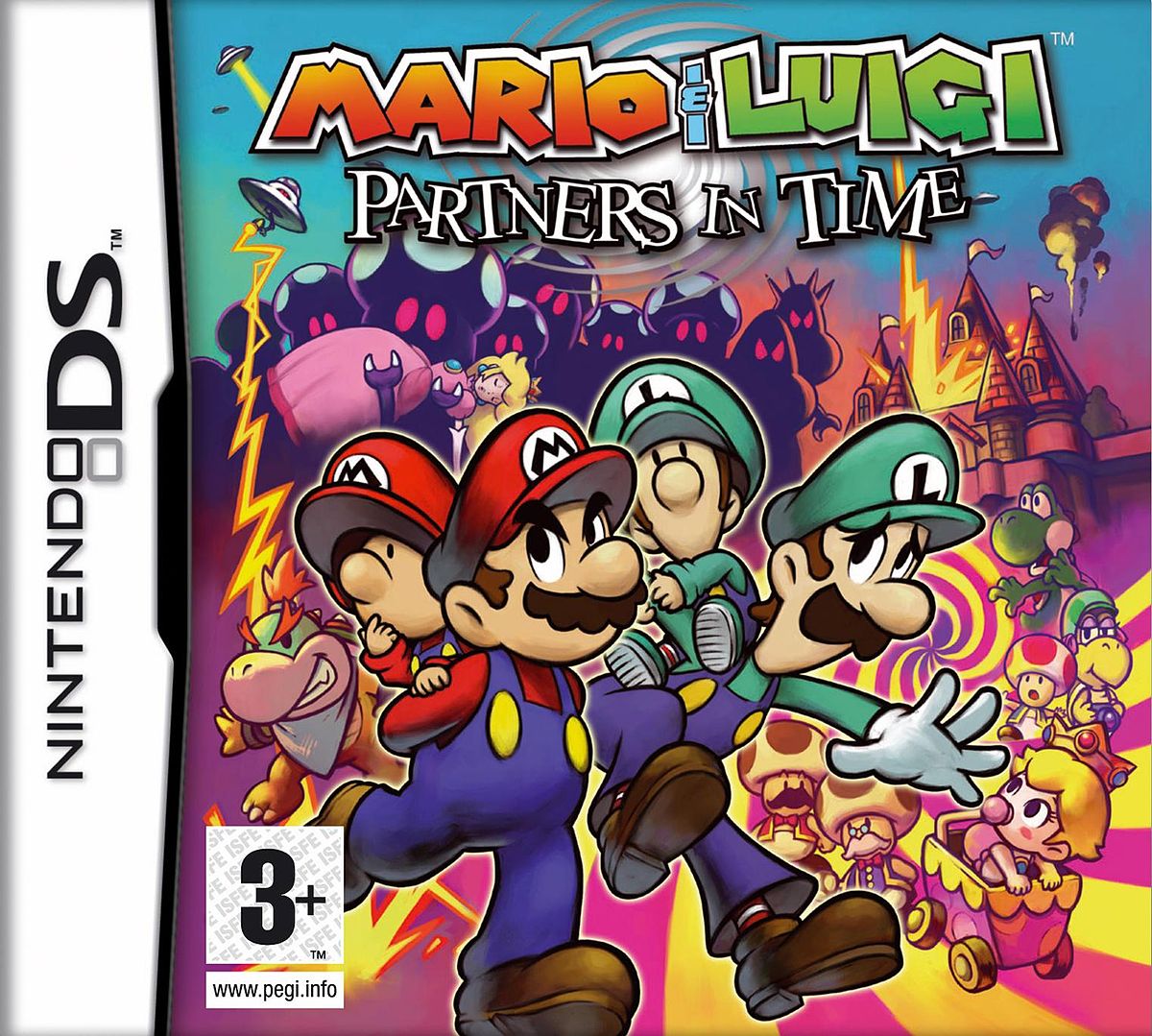 This week for Retro Game Friday I'm covering the sequel to Mario and Luigi Superstar Saga! It's Mario and Luigi Partners in Time!
Plot Synopsis: During Mario and Luigi's infancies, Shroobs from a withering distant planet find the Mushroom Kingdom and invade it. The invasion forces Baby Mario, Baby Luigi, Baby Peach, Toadsworth the Younger, and Baby Bowser (who had been attempting to capture Baby Peach at the time) to flee in the Koopa Cruiser. In the future, Princess Peach, Toadiko, and Toadbert travel to the past via Professor E. Gadd's time machine, which is powered by the Cobalt Star. But when the device returns, it is occupied by a hostile alien, forcing Mario and Luigi to use a newly-formed time hole in the castle gardens to go to the past and find Peach.
Plot: The plot  was okay, but it wasn't super spectacular like a Final Fantasy Game. It was humorous though, like most Mario RPGs are.
Gameplay: Like other Mario RPGs this game is turn based, but if you input certain commands at the correct time you would be able to do more damage. It's decent gameplay, but looking back on it I really don't find it super amazing either. I guess the Tales of games have influenced my taste in RPGs a bit too much.
Characters: It's a Mario game, so expecting incredibly deep characters would be kind of silly. The cast was fun though.
Art: Thankfully this game is like it's predecessor in that it's 2D so it's aged much better than 3D games from the time.
Music: It's Mario, through and through.
Overall: A decent sequel, it added enough new features that it didn't feel like a repeat of the prior game with new paint.