Michael Blaker
Game Industry News is running the best blog posts from people writing about the game industry. Articles here may originally appear on Michael's blog,
Windborne's Story Eatery
.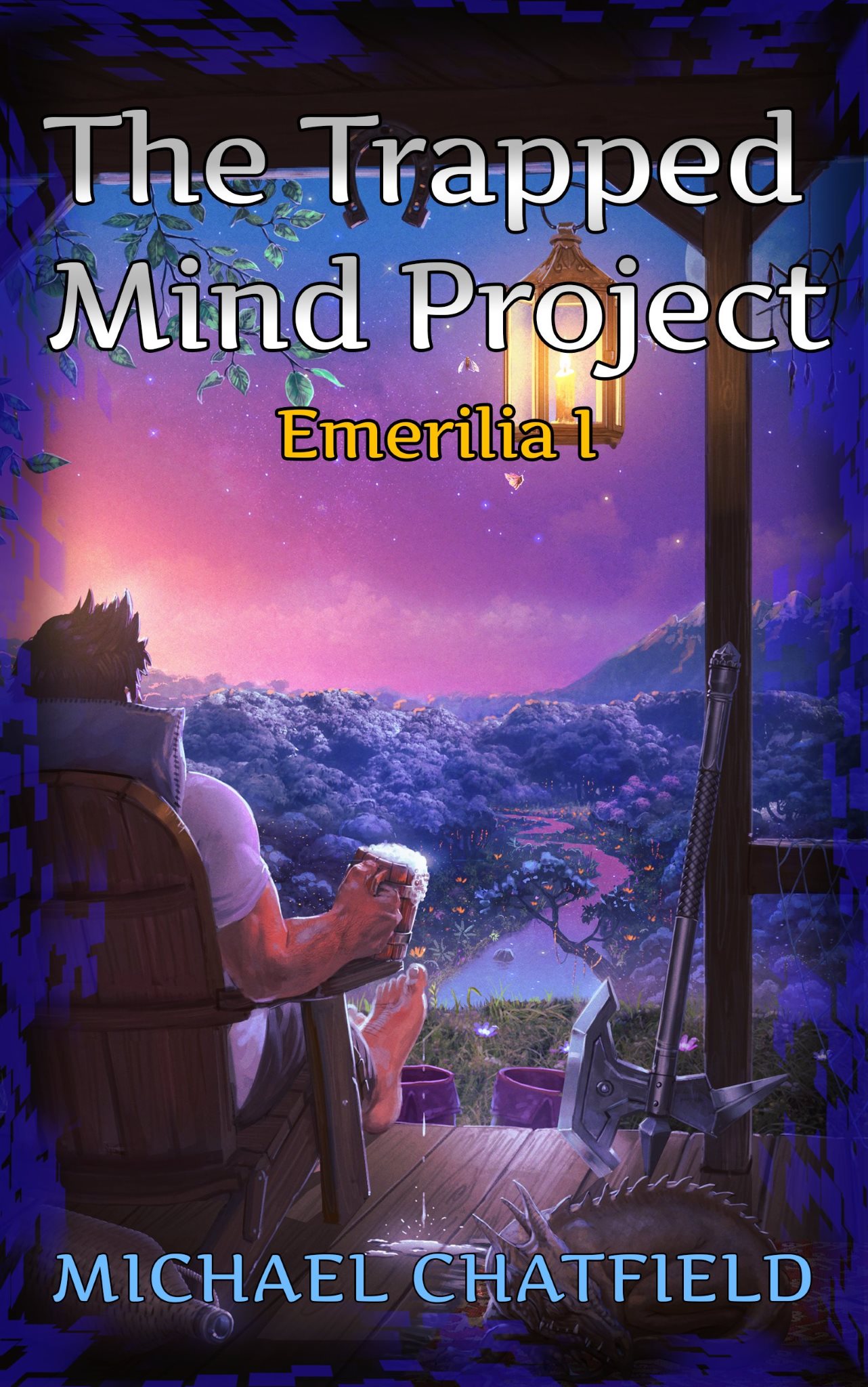 This week for Bookish Wednesday I've got another LitRPG series. It's The Trapped Mind Project, Book 01 of the Emerilia series, by Michael Chatfield!
Plot Synopsis: Austin Zane leaves behind his CEO position with RB Corp to play Dave, a half-dwarf in the Virtual reality game Emerilia, trying to escape his life.  What Dave doesn't know is that Earth as he knows it, is really a virtual reality simulation and Emerilia is a world imbued with futuristic technologies to mimic early MMORPG's. He just wanted peace and quiet, to build a house, do some fishing, to take some time to find himself once again….
Plot: The plot is pretty damn great, it really throws the whole basket of LitRPG plot devices on it's head. I won't spoil the story, but I was very happy to listen to this book and couldn't wait for more. There are a couple points that come up that I think really should have been addressed, but overall I really enjoyed this book.
Characters: Dave is an awesome lead, but my favorite character has to be Bob. He's just so irreverent that I absolute love it. The rest of the cast is great as well, with all the characters being pretty fleshed out, especially given how many there are.
Overall: An excellent book and one of the better LitRPGs.
For those who like: LitRPGs, Fantasy, Sci-Fi, Action, Adventure, Excellent Plot, Fantastic Cast of Characters.
Not for those who don't like: Any of the above.