Michael Blaker
Game Industry News is running the best blog posts from people writing about the game industry. Articles here may originally appear on Michael's blog,
Windborne's Story Eatery
.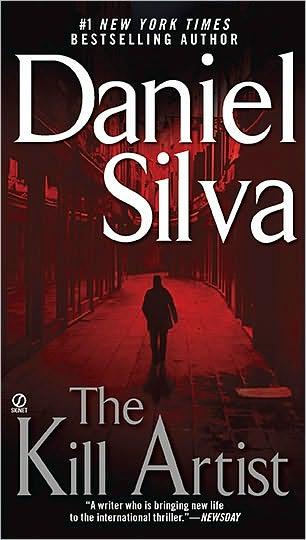 I'm back with the first entry to a series I really enjoy for this week's Bookish Wednesday! It's The Kill Artist, Book 01 in the Gabriel Allon series, by Daniel Silva!
Plot Synopsis: Israel's Prime Minister reinstates Ari Shamron as Mossad director. Shortly thereafter, Israel's ambassador is murdered in Paris.
Plot: This is a thrilling ride from beginning to end. I'm not going to say anymore, as it'd spoil all the fun, but this is a great first book in a series.
Characters: Gabriel is an amazing lead, and the rest of the cast is awesome as well. Gabriel and Uzi Navot are probably my two favorite characters in this entry, but since it's just the beginning of the series, we haven't met all the cast. Shamron is also a great character.
Overall: This is a must read, as it puts Ian Fleming's James Bond to shame.
For those who like: Spies, Thrillers, Action and lots of it, Bad ass cast of characters, Amazing Plot.
Not for those who don't like: Any of the above, but how can you hate all that.