Michael Blaker
Game Industry News is running the best blog posts from people writing about the game industry. Articles here may originally appear on Michael's blog,
Windborne's Story Eatery
.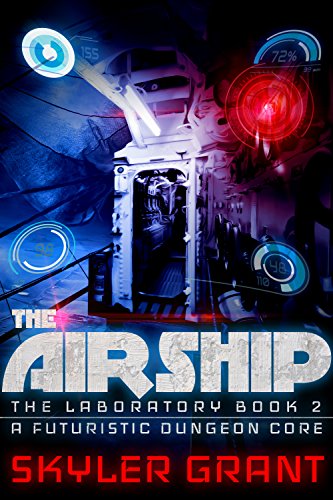 This week for Bookish Wednesday I'm back with the sequel to a fun LitRPG series I've covered before. It's The Airship, Book 02 of the Laboratory Series, by Skyler Grant!
Plot Synopsis: Emma is back! The core has been transferred to an airship crashed deep on the Rim. There, Emma and Anna will encounter feuding factions, terrifying monstrosities, and new powered foes in need of becoming research experiments. With a badly damaged vessel, they must steal, scavenge, and fight for what they need to upgrade to survive. More upgrades, more insults, more science…
Plot: The plot is pretty awesome, and just as snarky as the first entry, which is excellent as that was my main draw to the first book. While fairly short it does do the plot justice and I really enjoyed this entry.
Characters: We get a ton of newcomers in this entry, and while I won't say who is my favorite newcomer, I will say that Emma is just as crabby as always.
Overall: If you enjoyed playing Portal, again this would be the book for you. A solid sequel.