Michael Blaker
Game Industry News is running the best blog posts from people writing about the game industry. Articles here may originally appear on Michael's blog,
Windborne's Story Eatery
.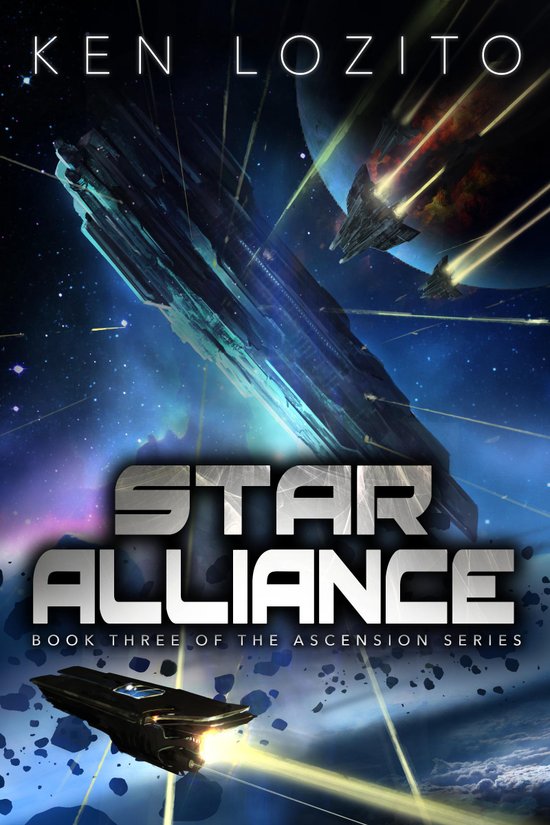 This week I'm covering the third book in the Ascension Series. It's Star Alliance by Ken Lozito!
Plot Synopsis: A daring rescue resulted in one of their own being captured. A soldier desperate to prevent the enslavement of humanity. Held prisoner by a vicious alien whose race is determined to conquer the galaxy, Zack wakes to find that he is cut off from everything. Zack must figure out a way to escape his captors and a prison full of dangerous aliens to get back to his ship. Did his friends even know he was still alive? Kaylan commands the Athena, Earth's most advanced spaceship. The crew is far from home and caught in an intergalactic war. The Boxans demand that they leave the star system, Xiiginn warships are hunting them, and the Athena is hopelessly outclassed. Kaylan must choose between leaving Zack to his fate or risk the lives of the crew for the slim chance of rescuing him…
Plot: The plot of this entry is pretty good, although there were parts that I wasn't very happy with, particularly the sudden love triangle between Kaylan, Katy and Zack that popped up at the end of the last book.
Characters: We get introduced to a few newcomers, but mostly it's still the same cast as the previous book. That being said I enjoyed the Boxans quite a bit. Though Klaadamore is a bit of a pessimist….
Overall: A good entry, marred with some really frustrating plot devives.