Michael Blaker
Game Industry News is running the best blog posts from people writing about the game industry. Articles here may originally appear on Michael's blog,
Windborne's Story Eatery
.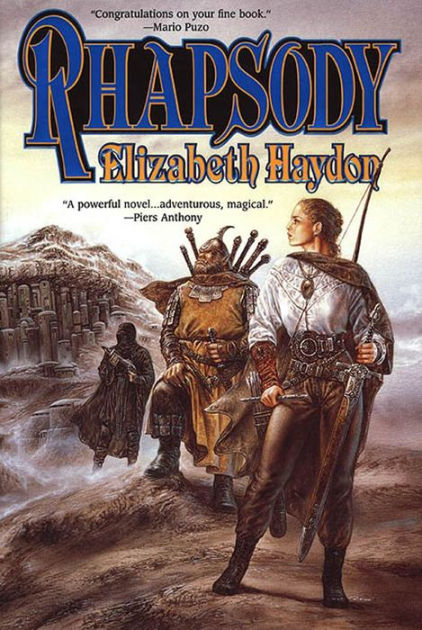 This week for Bookish Wednesday I'm covering the first entry in an epic fantasy series! It's Rhapsody by Elizabeth Haydon!
Plot Synopsis: Rhapsody is a woman, a Singer of some talent, who is swept up into events of world-shattering import. On the run from an old acquantince who won't take no for an answer, Rhapsody literally bumps into a couple of shady characters: half-breeds who come to her rescue in the nick of time. Only the rescue turns into an abduction…
Plot: The plot is quite good, although I'll be frank and admit that this is the first time I've read of a main character whose past profession was being a "Lady of the Night". I have nothing against the people who have to take such jobs, it's just surprising to see in a main character.
Characters: Gunther might be my favorite of the bunch, he's a rather noble character despite being a mercenary. Achmed, no not that dead skeleton, is a bit of an ass, but he grows on you over time. Rhapsody is a good enough main character, but I'm hoping she goes through some much needed character development over the course of the series.
Overall: A great start to an epic fantasy, I'll recommend it to any Fantasy fans.
For those who like: Fantasy, Adventure, Action, Drama, Excellent Plot, Great Cast of Characters.
Not for those who don't like: Any of the above.