Michael Blaker
Game Industry News is running the best blog posts from people writing about the game industry. Articles here may originally appear on Michael's blog,
Windborne's Story Eatery
.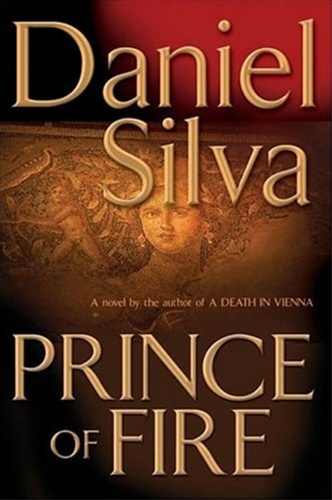 This week for Bookish Wednesday I'm back to the Gabriel Allon series. It's Prince of Fire by Daniel Silva!
Plot Synopsis: After terrorists bomb the Israeli embassy in Rome, agents at Israel's intelligence service —better known as the Office— struggle to determine a precise motive for the attack. The investigation uncovers a CD filled with highly sensitive information about Gabriel Allon, a legendary hit man for the Office. No longer safe outside of Israel, Gabriel returns reluctantly to his homeland.
Plot: This entry in the series introduces us to Barak, which is Hebrew for Lightning, the team headed by Gabriel and also reintroduces us to Gabriel's first wife, Leah, after a few books. I can't say this is my favorite entry, in fact from it. It's the plot that wasn't my favorite, more for what happens to Gabriel than anything wrong with plot devices. That isn't to say it's a bad read, it's a great read, I just don't like the book.
Characters: I love the entire team of Barak as they are all interesting and well developed characters. The cast is expanded greatly and I love how the Office is growing more and more populated by characters we know. Shamron is as always a grump, but I still like him.
Overall: Not my personal favorite entry, but that's a personal issue. This is a great book and you'll love it if you loved the previous ones.