Michael Blaker
Game Industry News is running the best blog posts from people writing about the game industry. Articles here may originally appear on Michael's blog,
Windborne's Story Eatery
.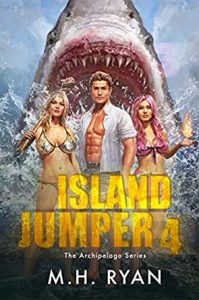 Hey all I'm back with the latest entry in Jack and companies adventure for this week's Bookish Wednesday. It's Island Jumper Book 04 by M.H. Ryan!
Plot: This entry is pretty intense, and really gets our heroes into the thick of things with the mysteries continuing to pile up. Honestly it's easily my favorite entry in the series thus far.
Characters: We get introduced to a few new characters, but Lyra is probably my favorite of the newcomers. The rest are also interesting as well, and Benji is my overall favorite regardless, but the cast really shined in this entry.
Overall: A solid entry in this Supernatural Survival Drama.