Michael Blaker
Game Industry News is running the best blog posts from people writing about the game industry. Articles here may originally appear on Michael's blog,
Windborne's Story Eatery
.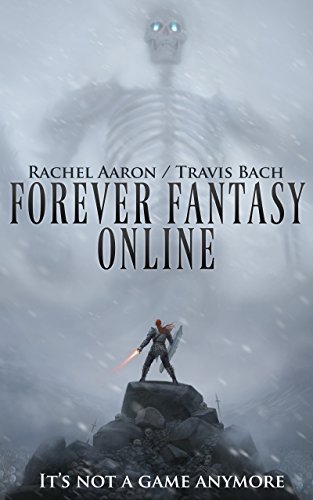 Happy Independence Day for those American readers, I'm back for this week's Bookish Wednesday with a LitRPG from an author I've reviewed for before. It's Forever Fantasy Online by Rachel Aaron and Travis Bach!
Plot Synopsis: In the real world, twenty-one-year-old library sciences student Tina Anderson is invisible and under-appreciated, but in the VR-game Forever Fantasy Online she's Roxxy—the respected leader and main tank of a top-tier raiding guild. Her brother, James Anderson, has a similar problem. IRL he's a college drop-out struggling under debt, but in FFO he's famous—an explorer known all over the world for doing every quest and collecting the rarest items. Both Tina and James need the game more than they're willing to admit, but their escape turns into a trap when FFO becomes real. Suddenly, wounds aren't virtual, the stupid monsters have turned cunning, and death might be forever…
Plot: The plot is pretty good, with most of the story alternating between Tina and James points of views. It's an interesting take on the genre of Isekai and games turning real. Honestly it makes me appreciate that I don't treat NPCs like shit like most people would. That being said there are some huge influences from games like Final Fantasy and World of Warcraft. In fact WoW is a signifcant influence from my impressions of the book.
Characters: The entire cast is pretty awesome, with Tina being one of my least favorite characters. She is incredibly single minded and it leads to her taking actions that to a reader look really stupid. James on the other hand is an amazing character in that he grows over the course of the book incredibly. Tina doesn't do that. My favorite side character is probably Fangs though.
Overall: A fun read, and an fresh take on the genres.
For those who like: LitRPGs, Action, Adventure, Drama, Good Plot, Fantastic Cast of Characters.
Not for those who don't like: Any of the above.