Michael Blaker
Game Industry News is running the best blog posts from people writing about the game industry. Articles here may originally appear on Michael's blog,
Windborne's Story Eatery
.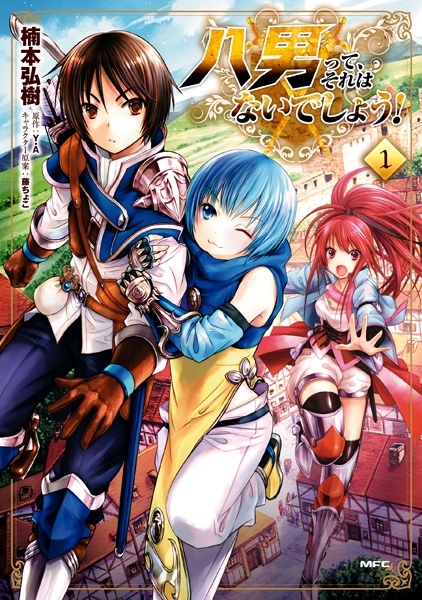 This week for Translation Necessary Thursday I'm back with a new series I've yet to cover. It's Hachinan tte Chapters 1-11 by Fuzi Choco!
Plot Synopsis: Ichinomiya Shingo, a young 25 years old, single, worker of firm company while thinking of tomorrow's busy working day goes to sleep. However, the moment he woke up, it was inside a room unknown to him. He then learned that he took over the mind of a 6 years-old child, remembering a lot from the memories of the said boy: he was born as the youngest (8th son and 10th child) in a of poor noble family living in back country. Having no administrative skill, he can't do anything to manage the vast land his family has. Fortunately, he is blessed with the very rare talent of magic. Unfortunately, while it could bring prosperity to his family, in his situation it only led to a disaster. Yes, this is the story of the boy, Wendelin Von Benno Baumeister, opening his own path in a harsh world.
Plot: The plot is okay, but it's not super amazing. Wend isn't the smarted guy around, and that can be aggravating at times. Another aggravating thing is the frequent breaks to monologue or do random world building. The author is not that great at writing and I've read much better written stories before.
Characters: The cast in these first few chapters isn't big, but Erich is probably my favorite side character. Wend on the other hand is kind of a dumbass and the stupid stuff he does just because he can is mind boggling.
Overall: A skippable series, this isn't worth the time you'd spend reading it.
For those who like: Tensei, Fantasy, Magic, Drama
Not for those who don't like: Any of the above.