Michael Blaker
Game Industry News is running the best blog posts from people writing about the game industry. Articles here may originally appear on Michael's blog,
Windborne's Story Eatery
.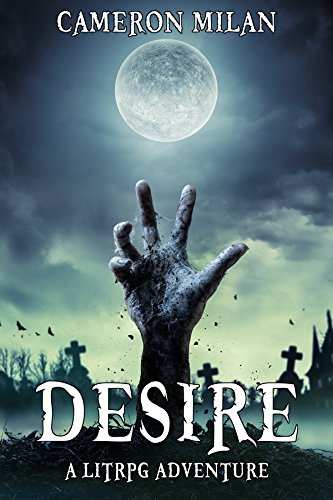 This week for Bookish Wednesday I've got another LitRPG. It's Desire by Cameron Milan!
Plot Synopsis: An all powerful entity bestows individuals with a powerful brand in the form of a tattoo. Using the system that is controlled by the tattoo, you can learn supernatural abilities, acquire knowledge unknown to man, and acquire objects that would only be found in fiction. The world is changing… and it has yet to be determined if it is for better or worse. Two friends who grew up together, Ace and Vincent, have been chosen. Ace lives for physical improvement. He loves the feeling of breaking his records and growing stronger. Unfortunately, he has plateaued in recent months, discouraging him greatly. Vincent is plagued by little to no desire in anything he does. Good grades? Successful life? He feels nothing. Except, perhaps, the feeling of pain and fear. Sadly for him, modern day society is a peaceful one.
Plot: The plot isn't that amazing, in fact it's a bit stereotypical. That being said it's helped by the fact that Vincent is a lot more cynical than Ace. That being said it's not a bad story, but it could probably go through a couple revisions of editing to get some kinks out.
Characters: Ace and Vincent are the main characters, but the entire cast is pretty interesting, but not entirely original.
Overall: A quick, but fun read. That being said if you are looking for originality you will be disappointed somewhat.
For those who like: Urban Fantasy, Magic, LitRPGs, Drama, Action, Adventure.
Not for those who don't like: Any of the above.