Michael Blaker
Game Industry News is running the best blog posts from people writing about the game industry. Articles here may originally appear on Michael's blog,
Windborne's Story Eatery
.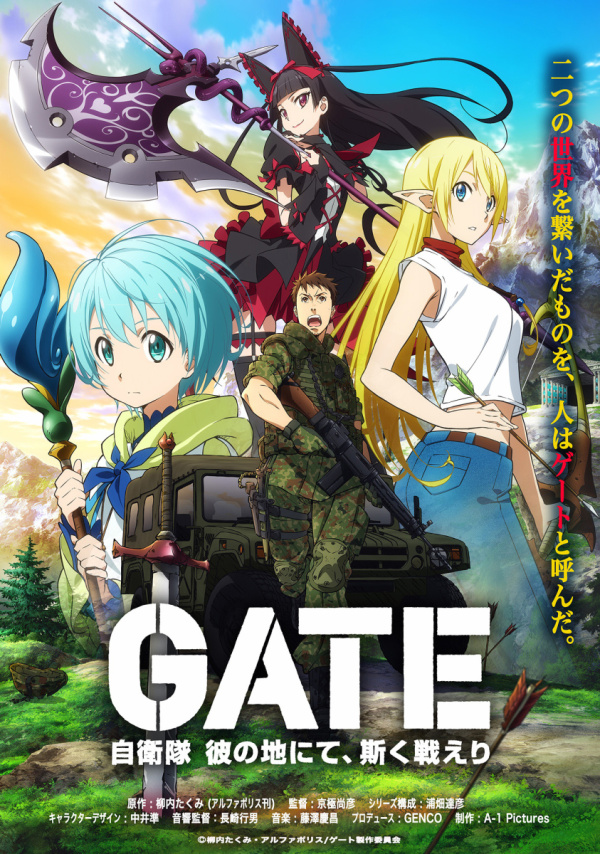 This week for Anime Sunday I'm talking about my most anticipated Anime in the upcoming season! It's the Most Anticipated Summer 2015 Anime!
Gate – Thus the JSDF Fought There: I really want to read the original novel series that this is based off of, and I'm hoping that this series is amazing enough to make someone license the novel series. "Cough" Yenpress "Cough".  I'm also praying that they don't diminish the amount of violence, because that's what makes this series amazing.
Rokka no Yuusha: I've been meaning to get around to reading this series, as the anime is an adaptation of a Light Novel series. Maybe this will convince me to read it finally.
Durarara x2!! Ten: The second of three split cour in the second season of Durarara I'm looking forward to watching it immensely as I can't get enough of this series.
Overlord: Anyone who has been reading my Thursday column knows I'm a huge fan of the Light Novel series that this is an adaptation of, and I'm hoping that it isn't bad. It's produced by Madhouse so I'm really hopeful.
Dragon Ball Chou: Yea my inner 7 year old is just jumping for joy at a new Dragon Ball series that's actually written by Akira Toriyama instead of that crap that was Dragon Ball GT. I'll probably watch the first episode and than just marathon the series once it's over.
That's it for this week's Anime Sunday!