Michael Blaker
Game Industry News is running the best blog posts from people writing about the game industry. Articles here may originally appear on Michael's blog,
Windborne's Story Eatery
.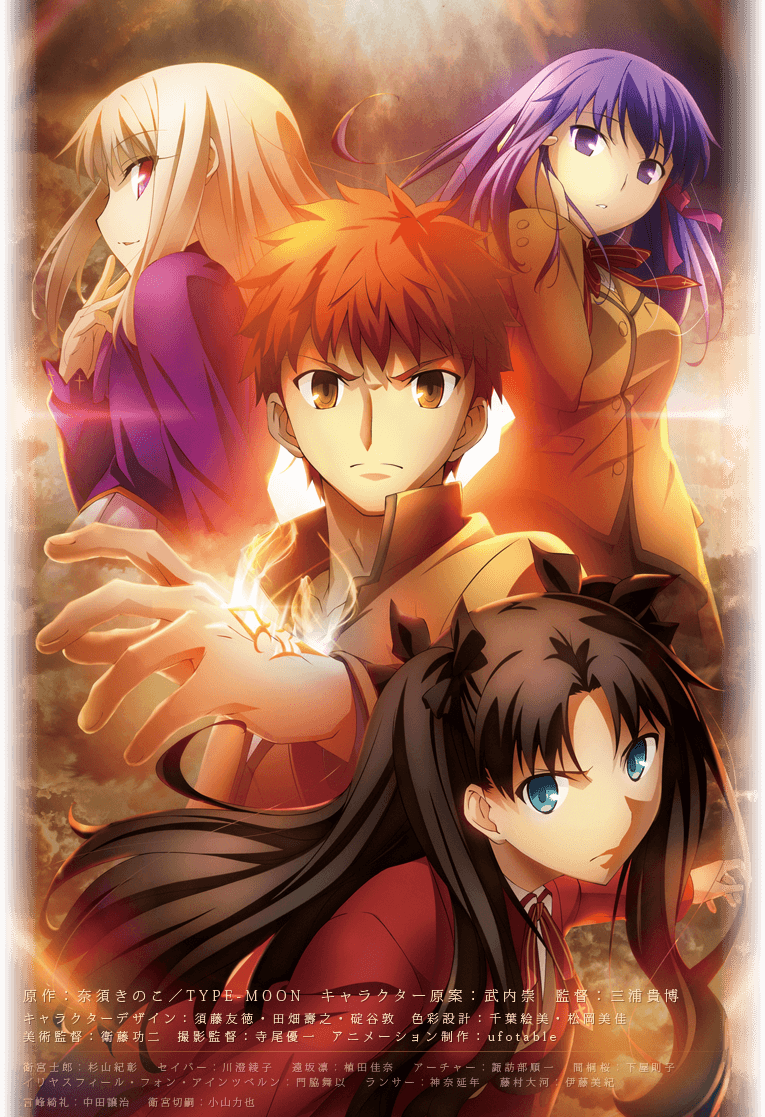 This week on Anime Sunday I'm covering my final thoughts on the Fate/Stay Night: Unlimited Blade Works adaptation that recently ended.
Plot: It was very well done, and I'm glad that it had nods to the prequel series Fate/Zero, as was hinted at way back in Episode 02 by Saber. I had one little criticism and that's the fact that the sex scene was just straight up removed, I didn't want anything obscene or excessive, but it paid very little respect to the original Visual Novel in that regard.  At least it wasn't as bad as the Fate route series which had a really odd sequence.
Characters: I loved how the series went into the various backstories of most of the various masters, but I'm sad that Sakura and Lancer got the short straws and were never explored. That being said that's a minor complaint because I have to say that they did an amazing job with everything that was the Unlimited Blade Works route and putting it into an Anime.
Art: ufotable consistently pulls off masterworks, and this series just confirms my assertion that they are the best anime studio out there, rivaling any other studio with ease and beating most outright in terms of quality work. I think I noticed one animation gaff, and it was a very minor one during a single frame of animation, which for a 26 episode series is freaking amazing.
Music: Amazingly well done, it set up the tone of the series perfectly and I enjoyed every opening and ending theme just as much. I particularly enjoyed the opening themes, performed by Mashiro Ayano and Aimer.
Overall: If you want to watch an amazing series look no further it has pretty much everything you'll ever want in a series. It truly is that good.