Michael Blaker
Game Industry News is running the best blog posts from people writing about the game industry. Articles here may originally appear on Michael's blog,
Windborne's Story Eatery
.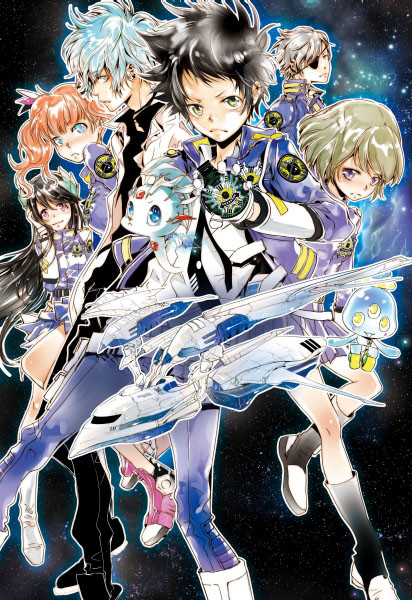 Happy New Years All! This week's Anime Sunday is looking at the coming season. It's my Most Anticipated Winter 2017 Anime!
Yojou Senki: This is apparently a very well done Light Novel series, but I've never read it, so I'm looking forward to seeing how this works out. Given that it's had a collaboration with Overlord this should prove to be a fun, if slightly evil series.
Kuzu no Honkai: Also known as Scum's Wish, this will be a series I intend on watching as I enjoy the Manga quite a bit. Since the series will be finished by the end of the Winter 2016 season, I'm hoping they won't try to squeeze the plot into too few episodes and cause pacing problems.
Tales of Zestiria the X Second Season: Seriously, I loved this game, and while I did stop watching the first season midway through due to not wanting to spoil myself for Tales of Berseria, I still will end up watching this series, hopefully by the end of February at the latest. This is after all being animated by ufotable, the best studio out there.
Hand Shakers: This is produced by the same people who brought us the K series, a series I'm very fond of. So I've got high hopes for this new series by the same people. Hopefully it's just as excellent as K.
CHAOS;CHILD: This is adapted from a Visual Novel that is apparently very excellent, so I'm looking forward to watching this. Hopefully it sticks to one route only, otherwise it'll turn out like many other VN adaptations.
Konosuba 2: This was a pretty funny series, and it's getting a second season this season. I'll be watching it if only to try and forget the horrible year that was 2016.
ēlDLIVE: This is an adaptation of a Manga by the creator of Reborn, so I'm looking forward to this if only for the art style as I've always enjoyed his art style.
Honorable Mentions:
Masamune-Kun no Revenge: This is a Romcom, something I tend to stay away from, but after 2016 I think we can all use some more lighthearted moments.
Fuuka: I stopped reading the Manga a while ago, but Kouji Seo always does romances pretty well, so this gets an honorable mention.
That's it for this week's Anime Sunday!